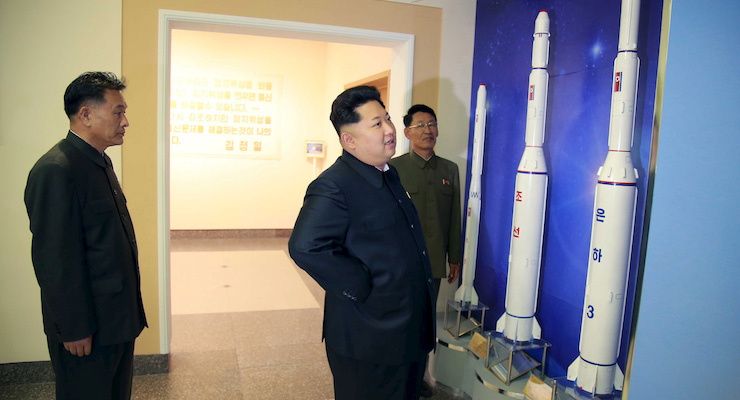 North Korea has attempted 28 missile launches–including the 4 launched on Monday–and two nuclear tests just this year, alone. The latest was in response to the South's joint military exercises with the United States.
Here's a breakdown of North Korean missiles and their capabilities.
[wpdatatable id=92]
The exact type of missile fired Monday is unknown, but at least 8 launches included the Musudan missile. In June of 2016, North Korea successfully fired a Musudan, which landed 250 miles away in the Sea of Japan. It followed four unchecked nuclear tests during the Obama administration, and one under the Bush administration.
The Musudan intercontinental ballistic missile, which is based on the Soviet R-27 'Serb' SLBM, was launched in February. It uses a 4D10 engine propelled by unsymmetrical dimethyl hydrazine (UDMH) and nitrogen tetroxide (NTO), a mixture that is far more advanced than kerosene compounds used in the Scud and No Dong. This allows the Musudan to travel a greater range (4,000 kilometers) without enlarging the missile. It can be fired from a concealed road-mobile vehicle.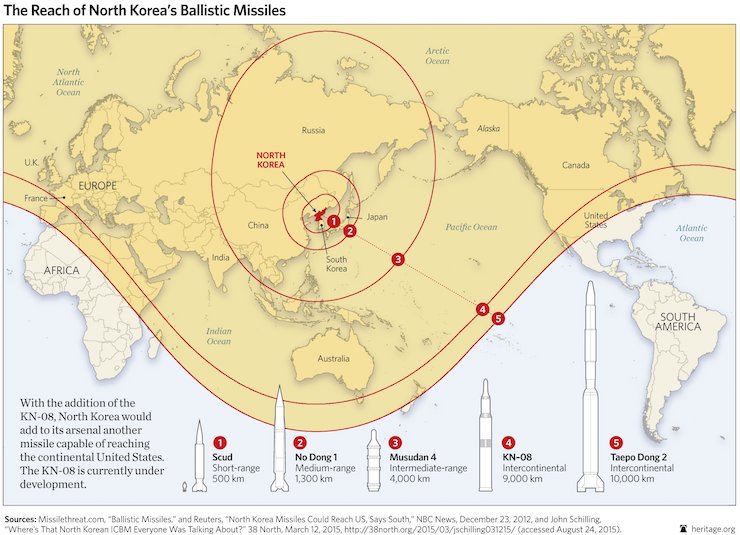 The Taepodong 2 is a three stage, liquid-fueled, weaponized version of the Unha-3 capable of traveling an estimated range of 10,000 km with a 1,000 kg payload. On December 12, 2012, North Korea successfully used it to put a satellite, the Kwamongsong-3, into orbit. U.S. defense officials say the satellite is tumbling, but that's irrelevant to future events. On February 7, 2016, the Taepodong 2 successfully put the Kwamongsong-4 into a sun-synchronous orbit.
After a short period of tumbling, the satellite appears to have stabilized.
While North Korea has also made significant progress with its own ballistic missile research and development, recent testimony at a congressional hearing on the "ballistic axis" from Tal Inbar of Israel's Fisher Institute for Air and Space Strategic Studies revealed evidence Pyongyang has been acquiring missile technology from Iran.
"So not only is Iran thumbing its nose at the Iranian nuclear deal negotiated by the Obama administration by openly and routinely testing ballistic missiles, it is sharing this technology with the unstable regime of North Korea, which just so happens to be routinely threatening the United States with nuclear destruction," security expert and journalist L. Todd wrote back in April of last year.
"The analyst stressed that North Korean advances in missile technology were also being shared back with the Islamic Republic," Mr. Wood added.
A solid rocket engine tested back in March by North Korea–believed to be the new medium- to intermediate-range ballistic missile, dubbed the Pukkuksong-2–was built with technology acquired from Iran, according to the Fisher Institute for Air and Space Strategic Studies.