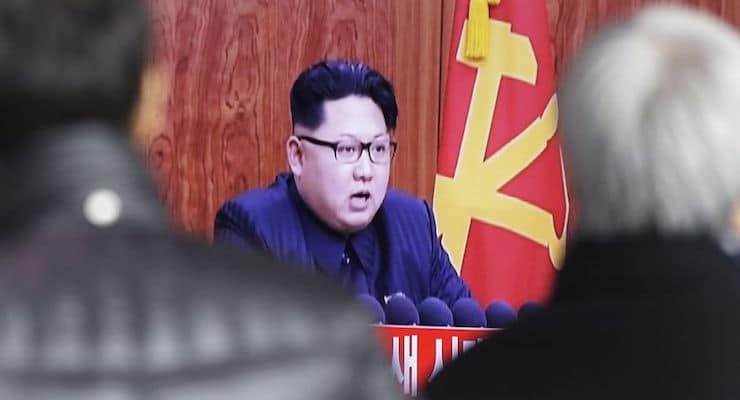 The Iranian nuclear "deal" just keeps getting better; it's the gift that keeps on giving in the morbid sort of way. While testifying at a congressional hearing on the "ballistic axis," a reference to Iran's and North Korea's space program, Tal Inbar of Israel's Fisher Institute for Air and Space Strategic Studies said that a solid rocket engine tested in March by North Korea was built with technology acquired from Iran. North Korea has also made significant progress with its own ballistic missile technology.
The analyst stressed that North Korean advances in missile technology were also being shared back with the Islamic Republic, reported UPI.
So not only is Iran thumbing its nose at the Iranian nuclear deal negotiated by the Obama administration by openly and routinely testing ballistic missiles, it is sharing this technology with the unstable regime of North Korea, which just so happens to be routinely threatening the United States with nuclear destruction.
We have written several times about the new axis in the Middle East of Russia, Syria and Iran, which now controls the ground in Iraq, where thousands of Americans died to prevent a new terrorist haven for the development of weapons to be used against America and her allies. Now its seems this axis goes further to include North Korea in the development and sharing of technology to harm the interests of the United States and our remaining friends around the world.
The continuation of the terms of this agreement, that will eventually enable Iran to acquire nuclear weapons to place on the missiles they are developing, will allow Iran to threaten the West with nuclear ICBMs in time. The new American president in 2017 will have to deal with the Iranian issue and terminate the deadly course of these developments as the alternative is unacceptable.
(H/T Threat Assessment/Washington Times)
[mybooktable book="currency" display="summary" buybutton_shadowbox="true"]