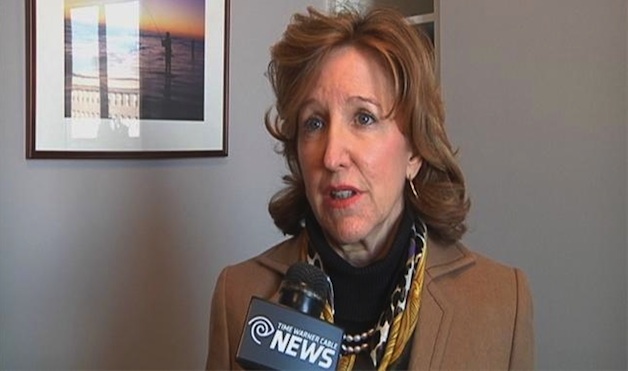 It is becoming increasingly clear from the latest round of polling that Democrat incumbent Senator Kay Hagan is in deep, deep trouble. While we are holding our election rating at a "Toss-Up" for now, we are warming up to the reality that Hagan may just be one Republican primary away from certain defeat come November.
Since Rasmussen Reports released their first survey showing Hagan trailing the two Republican challengers polled, Tillis by 7 points and Brannon by 4 points, respectively, partisan polling from American Insights (R) and PPP (D) had suggested the race was moving back toward the incumbent ever-so slightly. However, a new Time Warner Cable News poll conducted by SurveyUSA during the final week of March, found Hagan behind every single declared Republican candidate between 1 and 4 points.
Worth noting, there aren't many pollsters out there who perform as well as SurveyUSA, who is currently enjoying a stellar 1.25 rating on a scale from 1 (most accurate) to 4 (least accurate), as assigned by PPD. And, although Senator Hagan isn't exactly trailing by a rather wide margin, there are several danger signs pointing to the status of the race moving from the "Toss-Up" category to "Leans Republican."
First, if SurveyUSA says her approval rating is an abysmal 38 percent, then that's roughly where it is, which is treading in territory that will make it nearly impossible for her to find a path to victory. For Hagan to have a snowball's chance in you know where, she must energize the base in Raleigh and Charlotte, but that simply won't happen if her approval ratings in those regions remain where they are today. She enjoys her highest approval in Raleigh, where only 42 percent approve of her job performance. In Charlotte, the scene of the 2012 Democratic convention, just 37 percent agree.
Speaker Thom Tillis has posted some serious fundraising numbers as of late, but the lesser-funded Heather Grant is ahead of Hagan with slightly more support than Tillis. Tillis is a controversial figure to be sure, but the fact that a lesser-known candidate — who has far more potential to grow support as voters become more familiar with her — is ahead in the mid 40s, is a real problem for the incumbent.
Remember, North Carolina is one of just two states that Mitt Romney flipped back to the Republican side in 2012, and Hagan will almost certainly not have an electorate as Democrat-friendly. Aside from the usual stipulation around midterm electorates being older and whiter, Census data show increases in eligible voting population among demographics who tend to vote Democrat (i.e. black voters) from 2010 to 2014, aren't significant enough to expect the 2014 midterm electorate will resemble anything other than a slightly less Republican electorate than in 2010.
Hagan has been an impressive fundraiser, but she is just a first-term senator who isn't even well-known throughout the state and, among those who are familiar with her, she isn't very popular.
We will continue to watch this race very closely with a skeptical eye on pollsters who release findings that do not comport with the fundamentals of the race. As of now, as previously stated, we will hold the "Toss-Up" rating on our 2014 Senate Map Predictions, and air on the side of caution. However, that can and likely will change as the 2014 midterm elections get underway.
The North Carolina Senate race is widely viewed by forecasters to be a bellwether, and we would agree. If we are correct, then we shouldn't at all be surprised the race is moving toward favoring the Republican Party. We will certainly know more after the Republican primary.