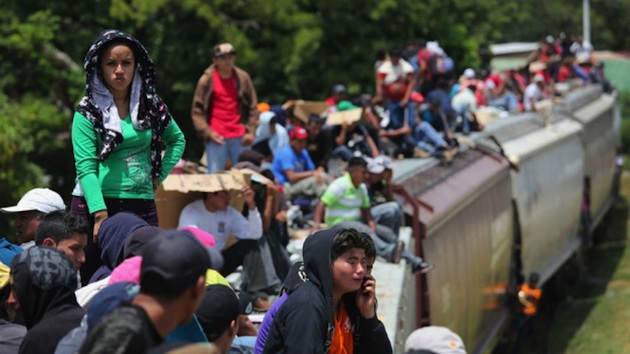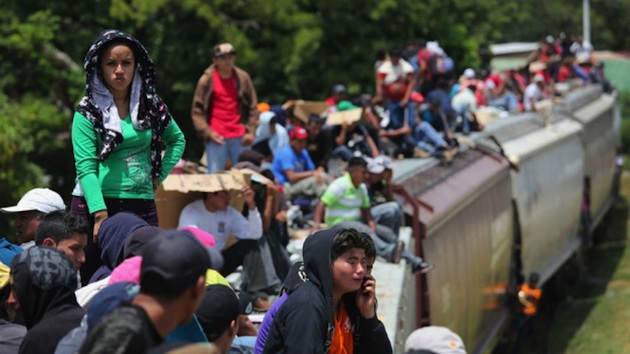 President Obama announced Tuesday his administration will be providing lawyers for many illegal immigrants who flooded across the southern border last summer. However, voters strongly oppose the government affording benefits and the same degree of legal rights for illegal immigrants available to legal U.S. citizens.
A Rasmussen Reports survey found that 68 percent of likely voters say the new illegal immigrants should not have the same legal rights, protections and benefit eligibility as legal citizens. A whopping 71 percent say illegal newcomers should not be eligible for government services and benefits, while just 16 percent say they are entitled to taxpayer-funded government assistance.
At the height of the border crisis, the president's critics charged his failure to enforce immigration law and executive action to enact large portions of the so-called Dream Act created the border crisis, while the Democrats argued that violence in Central America created a refugee crisis. A leaked 10-page report conducted on July 7 by the El Paso Intelligence Center (EPIC), which is headed up by the DEA and includes the Department of Homeland Security, sided with the president's critics.
"Of the 230 migrants interviewed, 219 cited the primary reason for migrating to the United States was the perception of U.S. immigration laws granting free passes or "permisos" to UAC (unaccompanied children) and adult females OTMs (other than Mexicans) traveling with minors," the report said.
Violence in Central America, which is nothing new, had zero to do with the flood of illegals across the border, the report concluded.
Meanwhile, 63 percent of voters believe the report and the president's critics, saying they think the availability of government money and services encourages and incentivized illegal immigrants to the United States. On the other hand, just 21 percent believe that government assistance is not an incentive for illegal immigration.
Further, 38 percent now say some of this year's wave of illegal immigrants have been moved by the federal government to their state, while 15 percent say their state hasn't received any of these illegals. However, nearly half — 46 percent — of voters say they don't know. The Obama administration flat-out refuses to response to media requests to make this information public, and has been stonewalling PPD for months on a FOIA request filed in July.
The Department of Homeland Security loads up buses and charters plains filled with illegal immigrants, who are then being moved to regions across the U.S. without telling local and state officials beforehand.
Most voters continue to say the president wants illegal immigrants to stay in this country despite the vast majority of Americans supporting their quick deportation. Just 30 percent of likely voters approve of the Obama administration's handling of the thousands of illegal immigrant children who have entered the country this year, with the majority of that number expressing only soft support.
As was the case in August, the vast majority of voters — 62 percent — oppose the president's plan to unilaterally grant amnesty to upwards of 8 million illegal immigrants and say Congress should challenge him in court if he does. A supermajority of voters say securing the border to prevent future illegal immigration should come before amnesty is granted for illegal immigrants already in this country, while just 26 percent believe amnesty should come first.
President Obama decided to break his promise to grant amnesty to illegals by the end of summer through executive order, and will now wait until after the 2014 midterm elections.
The survey of 1,000 likely voters was conducted on August September 29-30, 2014 by Rasmussen Reports. The margin of sampling error is +/- 3 percentage points with a 95 percent level of confidence.