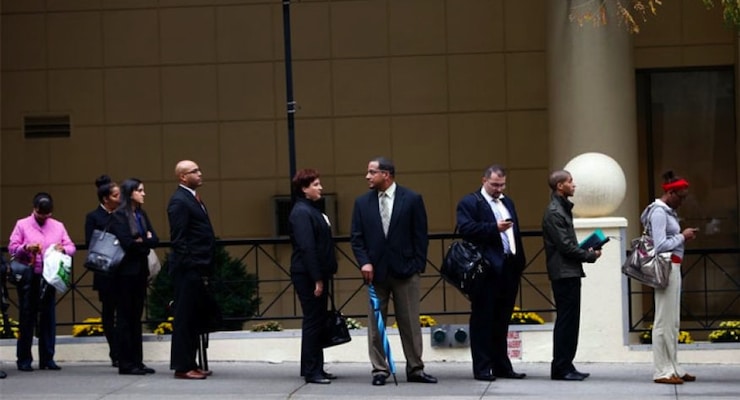 2015 Polling Data Trends to Digest on Labor Day
Labor Day, which falls on the first Monday of September each year, ironically became federally recognized when President Grover Cleveland, notoriously known for his tough stance against union corruption, signed S. 730 on June 28, 1894. While millions of Americans view Labor Day as the unofficial end of summer, it was originally intended to celebrate and honor workers in the labor force.
In 2015, more Americans than ever (42%) say they view Labor Day as it was originally intended, up from just 28% who said so last year. However, a larger number of American adults (48%) still can't shake the old mantra, though it's down significantly from the 56% who said it was the end of summer the year prior. The survey conducted by Rasmussen Reports also found that it is still among the least important holidays to Americans.
There is little doubt that unions were behind the drive to establish national recognition of a holiday that celebrates American workers. Prior to the holiday, Americans in many states celebrated Workers Day, which fell on May 4 to mark the day in 1886 when a bomb exploded at a union rally in Chicago's Haymarket Square. Despite the repeated clashes and violence, the golden age for organized labor unions was ahead of them, and it has since passed.
The Bureau of Labor Statistics said that union membership in 2015 fell to a 100-year low in the year 2014, further weakening organized labor in America. In 1983, there were 17.7 million union workers in the labor force (20.1%), but there were just 14.6 million union members in the work force in 2014. That puts the union membership rate at just 11.1%, down another 0.2% from 2013 and 9% since 1983. AFL-CIO President Richard Trumka managed to bash President Obama for touting the creation of "poverty-level jobs" in his last State of the Union speech, while simultaneously blaming "right-wing billionaires' extremist politics, a rapacious Wall Street and insufficient advocacy from political leaders" that has led to low-wage job creation.
To be fair, the jobs Trumka highlighted have accounted for roughly 70% of the jobs created under the Obama administration. However, he failed to recognize the hit organized labor has taken among American public opinion. At the heart of unions' declining membership problems is a long-observed ideological shift in America and distrust that is fueling increased disapproval in organized labor. In Gallup's annual Confidence in Institutions survey, only 10% said they have a great deal of confidence in organized labor, and only 12 percent say they have quite a lot of confidence in them.
A 2013 Rasmussen Reports survey found a more split opinion of labor unions, though they do not boast the wealth of historical data and polling longevity on the issue that Gallup does. The survey found 44% of American adults had at least a "somewhat favorable" impression of labor unions, but only 14% had a "very favorable" opinion. Meanwhile, 45% viewed labor unions unfavorably, which included 24% who had a "Very Unfavorable" impression of them.
The future of both public and private labor unions is very much in doubt. They are bleeding membership, and losing the battles for both public opinion and legal opinion. A whopping 71 percent of Americans say they would vote for a right to work law, while 82 percent of Americans agree that "no American should be required to join any private organization, like a labor union, against his will," a central tenet of right to work philosophy.
In June, the Supreme Court ruling in Harris v. Quinn dealt a significant blow to the effort to expand public employee unions, but it did not gut them. Still, the opposition has grown substantially. Even before the widespread Democratic defeats down ballot in 2010 and 2014, 24 states had already passed right to work laws. Republicans are now in charge of 68 of the 98 partisan legislative chambers and control 30 state legislatures, which is the most they've held in 150 years, as well as hold a 31-18 gubernatorial edge nationally.
With Democrats losing 11 more bodies in 2014 alone, including the Colorado Senate, the Maine Senate, the Minnesota House, the Nevada Assembly, the Nevada Senate, the New Hampshire House, the New York Senate, the New Mexico House, the Washington Senate, and both the West Virginia House and Senate, Republicans are hoping to expand right to work in several other states.
Workers in and out of unions have complained–with good reason–about stagnant wage growth over the last six-plus years. The August jobs report found hourly earnings have risen by just 2.2% on a year-over-year basis, while average hourly earnings of private-sector production and nonsupervisory employees increased by just 5 cents to $21.07. A survey by Gallup found a sad 1 in 5 employed Americans say they are worried their wages will be reduced in the near future, though that is slightly lower than the percentage of Americans who were worried about wage reductions from 2009 through 2013.
Perhaps that is partly the reason why a whopping 70% of Americans in the labor force say they are "Not Engaged" at work. It is also possible that they simply are reacting to the quality, not quantity of jobs in labor market. While the U.S. economy has technically regained all of the 8.8 million jobs lost during the financial crisis, the quality of the jobs created has been low and the economy is a part-time animal. The number of persons employed part time for economic reasons–sometimes referred to as involuntary part-time workers–stood at 6.5 million in August. These workers prefer and are searching for full-time employment, but report that their hours had been cut back or were unable to find a full-time job.
Though the headline unemployment rate fell to 5.1%, which the lowest level in seven a half years, the civilian labor force participation rate (62.6%) is at a 37-year low. The Labor Department also said the less-cited but arguably more important employment-population ratio stood at an abysmal 59.4% in August. Similarly, the U.S. Payroll to Population employment rate (P2P), as measured by Gallup, was 45.3% in August. P2P rates typically begin leveling off or falling in August after having risen through the spring and summer.
Gallup also said Americans' confidence in the economy continued to fall last week, as their U.S. Economic Confidence Index slid three points to -17 after also declining three points the prior week. This is the lowest the index has been since September 2014.