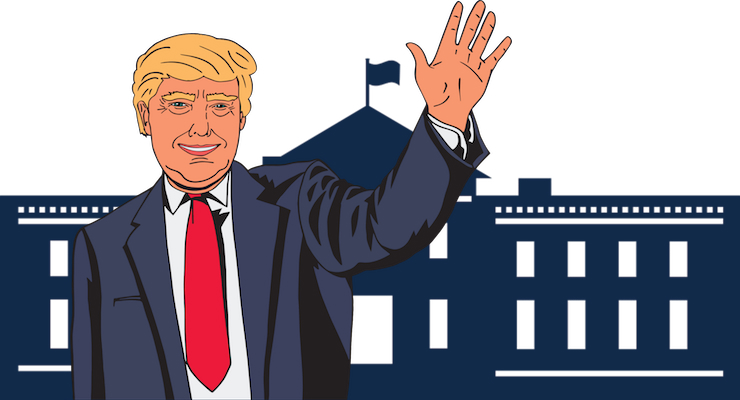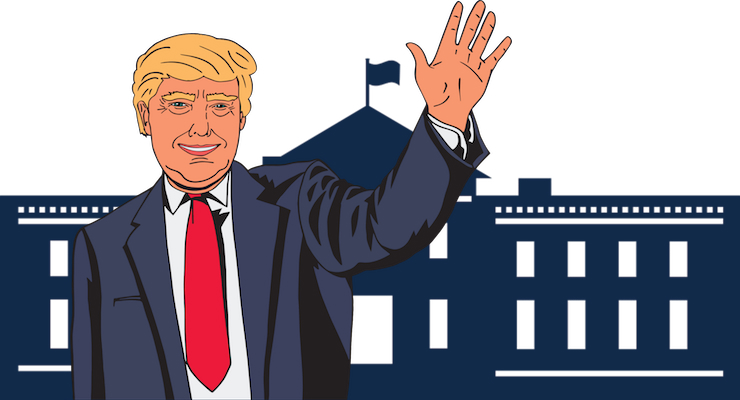 President-elect Donald J. Trump is enjoying his highest favorable rating measured to date, crossing the 50-percent majority threshold for the first time. The PPD Poll, which conducted the most accurate surveys in 2016 on both the national and statewide level, finds 52% of likely voters now view the New York businessman favorably.
That's up 4 points from the 48% measured last week and 11 points since Election Day on November 8, while the percentage of voters holding an unfavorable view of him has fallen by another 7 points to 39%. Last week, his unfavorable rating fell 9 points to 46% and precipitously from 55% since the night he defeated Democrat Hillary Clinton.
National polls conducted by People's Pundit Daily last week showed President-elect Trump's favorability ratings above water for the first time ever since the PPD Poll began tracking in early July.
The new results comes after President-elect Trump and Vice President-elect Mike Pence kicked off a "Thank You" tour across the Rust Belt, something no incoming president has ever done before. It began by celebrating a deal struck with the parent company of Carrier–United Technologies Corporation (NYSE:UTX)–to keep a plant and its workers in Indianapolis.
"While the Carrier deal has been a big boon to President-elect Donald Trump's favorable/unfavorable numbers, they have actually been on the rise since he won the election," says PPD's polling head Richard Baris. "It's normal for a newly-elected president to see a bump in popularity, but considering the size of the swing it's still rather extraordinary."
Throughout the campaign, PPD Polls repeatedly found voters had a more favorable image of Mr. Trump in the battleground states than voters nationwide. For example, in the final PPD Sunshine State Battleground Poll, 45% of Floridians had a favorable view of the then-Republican presidential candidate, while 52% had an unfavorable view of him.
As PPD outlined last week, the percentage of voters who previously reported they had an unfavorable view but now say they are either undecided or changed their minds is a strong sign Americans are willing to give the president-elect a chance. The change is no doubt due to the large percentage of voters who say they approve of the job he is doing during the transition.
On the question, "Do you approve or disapprove of how President-elect Donald J. Trump is handling the transition?" a whopping 56% still say they approve and only 38% still say they disapprove. That's down from 41% who disapproved last week.
The PPD Poll follows level 1 AAPOR standards of disclosure and WAPOR/ESOMAR code of conduct. The survey was conducted from December 2 to December 7 and is based on 1532 interviews of likely voters participating in the PPD Internet Polling Panel.