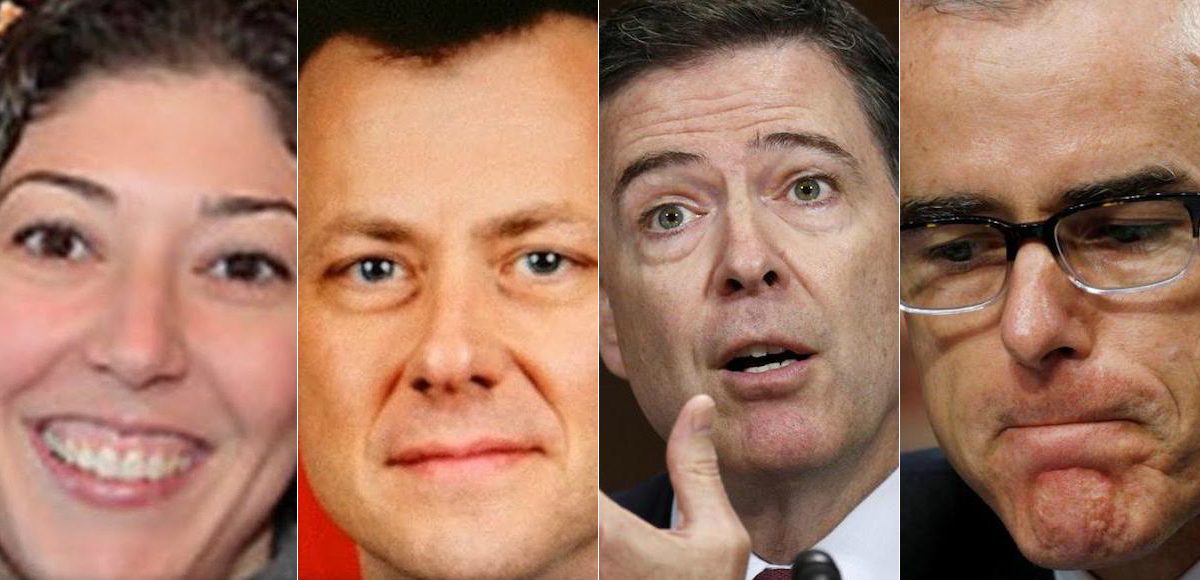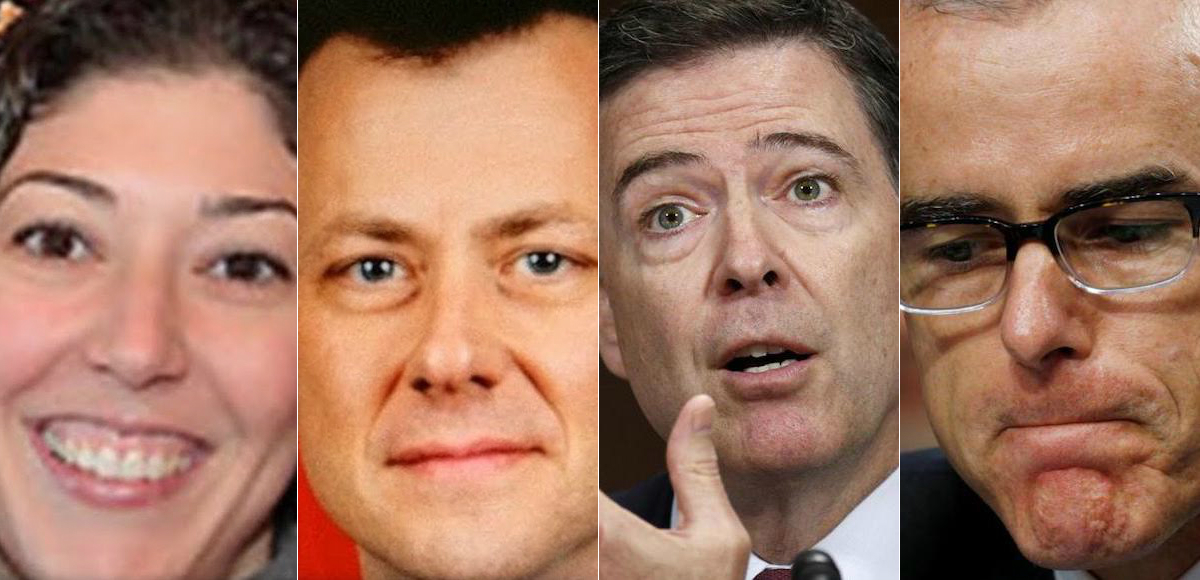 Voters by majority say it's likely senior officials at the Justice Department and FBI broke the law in their effort to stop Donald Trump from winning the presidency. A Rasmussen Reports national survey finds 51% of likely voters believe laws were broken, including 36% who believe it's very likely.
That compares to 50% and 32%, respectively, when they first asked voters this question in February.
The new poll comes after the inspector general revealed FBI officials conducting the email investigation and Russia probe vowed to prevent Donald Trump from becoming President of the United States. Unfortunately for these officials, 44% of voters say they've followed the report "very closely," while another 35% are watching "somewhat closely."
Inspector General Michael Horowitz testified on Monday that "it's clear" the agent at the center of the Clinton email and Russia probe cases had "a bias state of mind." He was referring in large part to Peter Strzok, the head of FBI counterintelligence team who conducted the investigations into Hillary Clinton and then pivoted his focus to the Russia probe.
The highly-anticipated IG report uncovered text messages between Mr. Strzok and FBI lawyer Lisa Page, with whom he was having an affair. In one of the more damning messages, Mr. Strzok vowed to prevent Donald Trump from becoming the 45th President of the United States.
Lisa Page: "[Trump's] not ever going to become president, right? Right?!"
Peter Strzok: "No. No he won't. We'll stop it."
These messages were excluded from a disclosure from the same text string, which was previous handed over to members of Congress.
"I think it's clear from the text messages we've talked about that he had as we say here, a bias state of mind," Mr. Horowitz testified in response.
Ideologically, even 25% of self-identified liberals think it's at least somewhat likely FBI and DOJ officials broke the law attempting to stop President Trump, while 75% of conservatives and 41% of moderates, agree. By party, 73% of Republicans agree, as do more than a third (34%) of Democrats and 46% of unaffiliated voters.
The survey of 1,000 Likely Voters was conducted on June 17-18, 2018 by Rasmussen Reports. The margin of sampling error is +/- 3 percentage points with a 95% level of confidence. See methodology.