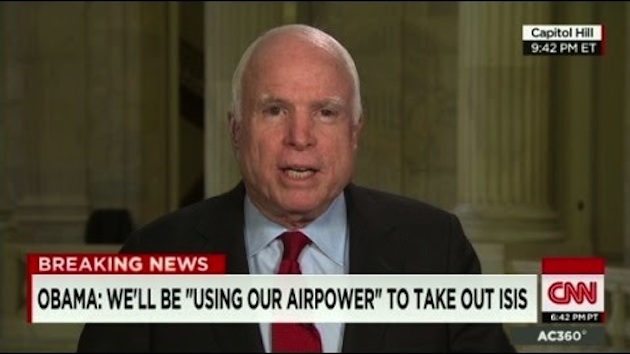 Sen. John McCain (R-AZ) ripped former White House press secretary Jay Carney for past and repeated claims that the Arizona senator pointed out were completely false.
The first claim McCain fired back on surrounded Carney's statements over the Free Syrian Army being stronger now that they are receiving aid from the administration. McCain, of course, traveled to visit with members of the Assad opposition force at a time when they were still moderate and making gains on Assad.
The second claim made by Carney has been long made by the administration, which is that they couldn't reach a status of forces agreement to leave behind residual forces because the Iraqis didn't want U.S. troops in-country. That claim has been widely debunked by military brass. McCain said when he was in Iraq former Prime Minister al-Maliki and other top Iraqi government officials wanted U.S. troops left behind and told him and Sen. Graham as much, but the president didn't even try.