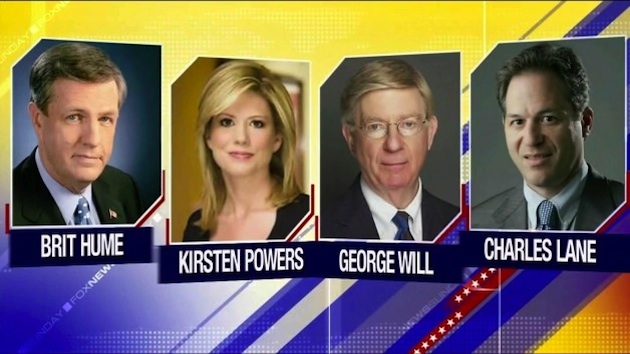 The FOX News Sunday panel, including Brit Hume, Kirsten Powers, George Will and Charles Lane, discussed the rollout of Hillary Clinton and Sen. Rand Paul.
The panel also tackled the tragic story of a S.C. cop shooting a man in the back when he fled after a routine traffic stop.
President Obama Saturday met with Cuban dictator President Raul Castro at the Summit of the Americas Saturday, marking the first meeting between leaders of the two nations since President Dwight D. Eisenhower met with Fulgenico Batista since 1958. However, the following year, former Cuban dictator President Fidel Castro met with President Richard Nixon, who was serving as Eisenhower's vice president at the time.
(Video H/T RightSightings.com)