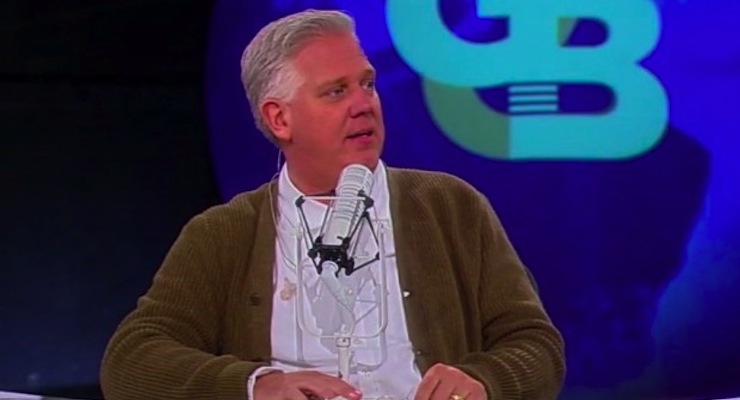 On his radio program Wednesday, Glenn Beck said a new report confirming the U.S. was gun-running from Benghazi to Syria before the Sept. 11, 2012 Benghazi terror attack "must end the hope of any presidency for Hillary Clinton."
U.S. Ambassador Christopher Stevens and three others were murdered during the pre-planned attack emails prove Clinton and other top administration officials knew had nothing to do with a video, as then-U.N. Ambassador Susan Rice stated on five Sunday shows the weekend after the attack.
"The fact is we had four dead Americans!" Clinton said to Sen. Ron Johnson, R- Wis., at a Senate Foreign Relations Committee hearing. "Was it because of a protest or was it because of guys out for a walk one night who decided they'd go kill some Americans? What difference at this point does it make?"
Beck, who played an audio of him saying the same thing in the days and weeks after the attack, slammed Hillary Clinton for stooping to the tactics he says she learned from her husband, former President Bill Clinton, which was on full display during the Monica Lewinsky scandal.
"Or is it because you were running guns to Syrians against the law?" Beck demanded. "Why did they not send somebody in? Why did they let the bad guys break down the gates and steal everything that was in that house, including the ambassador? Because there was evidence of gun running there. So they couldn't go in and save him."
The Clinton playbook is well-known in Washington circles, and consists of denying wrongdoing until the American people lose interest and stop paying attention.
"You lie, lie, lie, lie. Drag it out. People get sick of it," Beck summarized. "People don't want anything to do with it and it's over. The most damaging thing we have learned in 50 years, maybe in the history of our country, was that lesson. We did it wrong."
Hillary Rodham Clinton issued an official statement following the attack claiming the assault was the result of "a response to inflammatory material posted on the Internet." Shortly after, while speaking at the ceremonial return of the victims' bodies, Clinton said that the attack was prompted by "an awful Internet video that we had nothing to do with," promising the families that the man who made the video would pay.
However, emails recently obtained by PPD via Judicial Watch proved beyond a shadow of a doubt that the former secretary of state knew that was a lie.
"I said at the time they were doing something illegal. And the president was told, 'Go away, Mr. President, so you are not touchable on this,'" Beck recalled. "Remember how far they distanced him from that? And we said at one point, 'Do you want the president of the United States to look like a guy who had a nap during a fire fight?' It didn't make any sense leading up to the election, unless they were doing something illegal."
This week, PPD obtained documents further proving Beck's suspicions were correct.
"Weapons from the former Libya military stockpiles were shipped from the port of Benghazi, Libya to the Port of Banias and the Port of Borj Islam, Syria," an internal DIA document dated October 2012 states. "The weapons shipped during late-August 2012 were Sniper rifles, RPG's, and 125 mm and 155mm howitzers missiles."
"And the president, standing in front of the UN and lecturing the United States of America about a video," Beck added in an agonized tone. "It had nothing to do with the video! They were running guns."
Beck also said that the Benghazi scandal is worse than Watergate and Iran-Contra combined, and "if this country has any chance of getting well," it cannot elect Clinton, who was at the epicenter of the coverup. He added that considering recent allegations of corruption at the Clinton Foundation with these new revelations, "if we don't clean up that Clinton mess, it is indeed over and we are … worse than Mexico."
Watch Video Below (H/T TheBlaze.com: