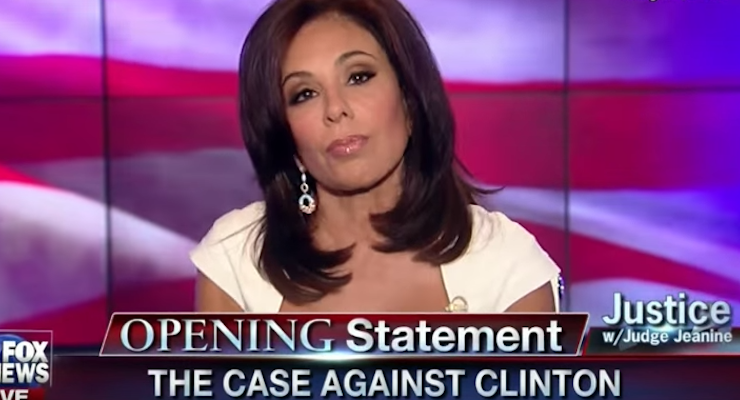 [brid video="13484″ player="1929″ title="Judge Jeanine Evidence Hilliary Violated Law Cannot and Must Not be President"]
In her Opening Statement on "Justice" Saturday August 15, Judge Jeanine Pirro presented evidence to show Hillary Clinton violated the law and, thus, cannot and must not become president of the United States.
Clinton, the Democratic presidential frontrunner, has come under heavy fire over the handling of her emails during her tenure as secretary of state. Last week, the Federal Bureau of Investigation discovered two emails deemed top secret classified on the private home-brew server kept by Clinton at her house in suburban New York City, despite repeatedly claiming there were none, thus no violations of the Federal Records Act of 1950.
While Clinton campaign spokesman Nick Merrill claimed the Democratic frontrunner turned over the server voluntarily, a source in the Justice Department familiar with the investigation tells PPD that Clinton responded only after the Bureau gave her a "soft ultimatum," give up the potentially-compromised server or explain a warrant to the public.