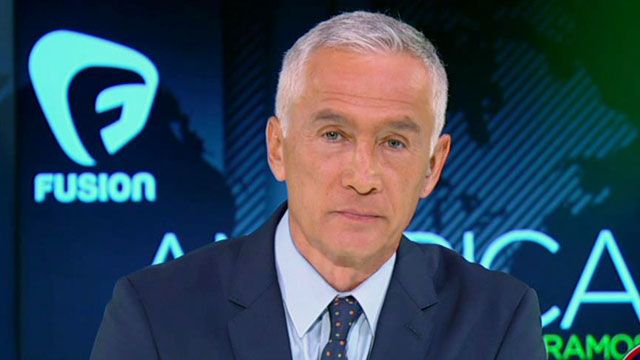 Bill O'Reilly Schools Jorge Ramos on Basic Ethics of Journalism
Univision anchor Jorge Ramos appeared on the O'Reilly Factor to advocate against punishment for illegal immigrants Wednesday, and was given the chance to be upfront with viewers. Ramos, who interrupted a press conference with Donald Trump in Dubuque, Iowa to make statements rather than ask a question, continued to say his role is one of a journalist.
"I'm just a reporter," Ramos said, which was met with basic lesson on ethics in journalism by host Bill O'Reilly.
"You're not," O'Reilly said. "You're an activist."
Ramos said he though "O'Reilly was the last person to lecture" him when he uses the majority of the time on the O'Reilly Factor to give his opinion, which again, was exactly O'Reilly's point."
"I can, I'm a commentator," O'Reilly fired back. "Why don't you just become like me–a commentator. You're not a news man anymore. You're an advocate now."
Ramos also repeated the oft-made claim that the number of illegal immigrants pouring accross the border has stabilized at 11 million. That, of course, is false. According to a recent report by the U.S. Census, the number of illegal and legal immigrants surged by 4.1 million from the second quarter of 2011 to the second quarter of 2015, including 1.7 million in just the last year. Much of the increase has been fueled by Mexican immigration.
has been widely reported that net migration from Mexico (the number leaving vs. the number coming) fell to zero, something seems to have changed in the last 18 months. The quarterly data shows an increase of 740,000 from the second quarter of 2014 to the same quarter of this year. The average of estimates of the illegal immigrant population from DHS, the Pew Research Center, and the Center for Migration Studies (CMS), suggests that the illegal population was likely 12.4 million in 2015.