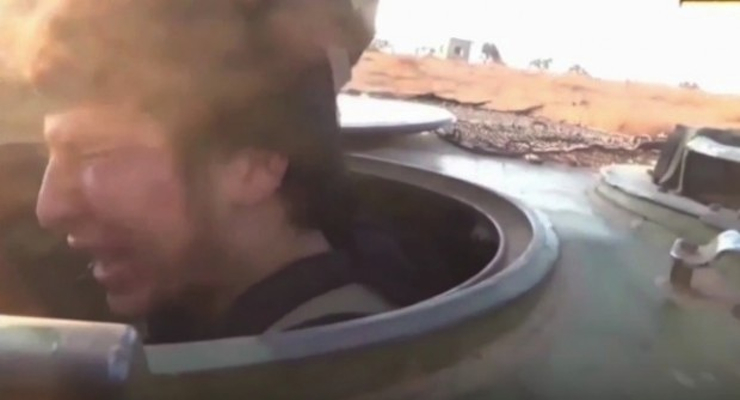 [brid video="16239″ player="1929″ title="Rare Video of Suicide Bomber Crying in Moments Leading Up to Attack"]
A video posted to Islamic forums appears to show a young suicide bomber crying in the moments before he carried out a vehicle-based attack in Syria. The suicide bomber was identified by several British media outlets as Jafar al-Tayyar of Uzbekistan.
The young Uzbek national is first seen in the video being hugged for either comfort or encouragement–or, both–by his fellow-Islamic jihadist before he gets into the armored vehicle. However, it wasn't fear or guilt that caused his despair in the final moments of his life.
Radio Free Europe/Radio Liberty translated the video. It reveals that one of the Uzbek-speaking Islamists warned the condemned man that the "shaytan," or devil, was trying to frighten him. But, again, he wasn't afraid to die.
"Jafar, my brother, don't be afraid. When you are scared, remember Allah," the fellow militant said.
Jafar said he was not afraid of the devil or death.
"I'm just scared I won't succeed."