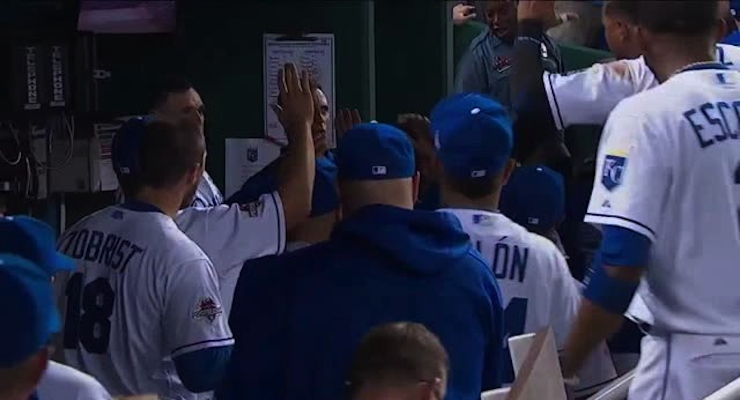 [brid video="18719″ player="1929″ title="Kansas City Royals Eric Hosmer Named Falkan Tires High Performance Player for the Night"]
Kansas City Royals first baseman Eric Hosmer named the Falken Tires High Performance Player of the Night for driving in the winning run in Game 6. The Royals will go on to face the New York Mets, who shut out the Chicago Cubs and in the National League Championship Series.
The Royals are advancing to the World Series for the second straight season and will open the World Series on Tuesday night at home against the Mets.