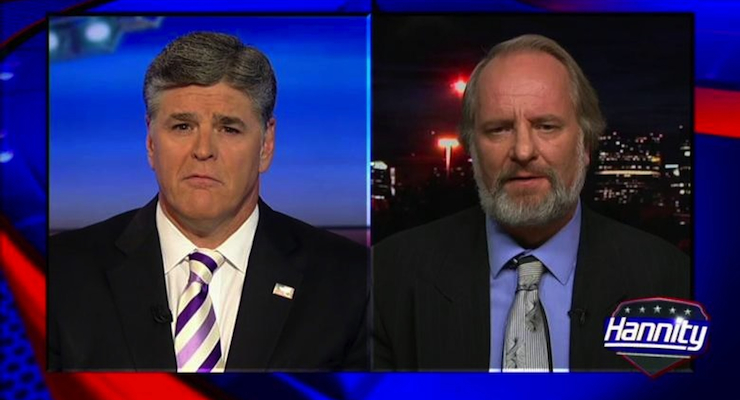 [brid video="18660″ player="1929″ title="Uncle of Benghazi Victim Hillary Clinton is a Serial Liar"]
Michael Ingmire, the uncle of Benghazi victim Sean Smith, told Sean Hannity Thursday night that Hillary Clinton lied during her testimony before the House Select Committee on Benghazi.
"Hillary Clinton is a serial liar," Ingmire stated. "Hillary Clinton really has a difficult time maintaining a consistent level of truth, and that was proven today, and it's been proven before."
He said that Clinton should consider withdrawing from the 2016 presidential race.
"If she's not duplicitous, she's definitely incompetent. And neither personality trait really belongs in the office of the president."