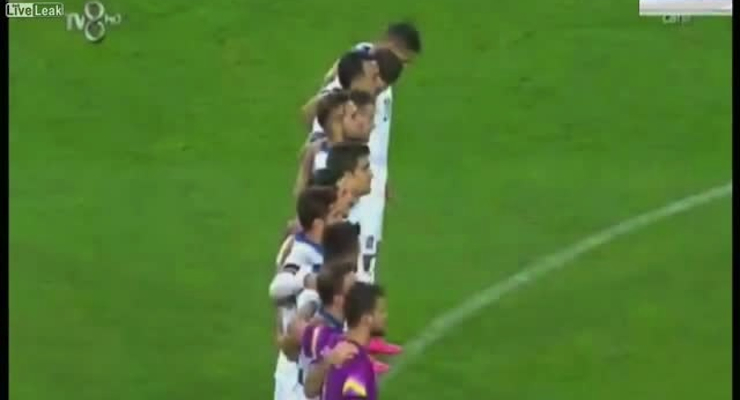 [brid video="20346″ player="1929″ title="Turkish Soccer Fans Chant "Allahu Akbar" During Moment of Silence for Paris Victims"]
Deafening chants of "Allahu Akbar" rang out during a moment of silence for the Paris victims before a friendly match Tuesday evening between Greece and Turkey at the stadium in Muslim Istanbul.
Fans in attendance were asked to observe a moment of silence in honor of the victims of Friday's Islamic terror attacks in Paris. Whistles, chants and boos disrespected the attempt to honor the victims. After the match Turkey manager Fatih Terim was quoted condemning the behavior. "
"Our fans should have behaved during the national anthems and during the one minute silence," he said. "Greece is our neighbour. Today is world neighbours day, but our fans didn't behave like neighbours in this match."
Turkish Prime Minister Ahmet Davutoglu and Greek counterpart Alexis Tsipras watched the game together, in a sign of reconciliation between the two neighbours, whose relationship has suffered from hostilities in the past.
The match was reportedly sold out and the 17,000-seat stadium was filled to capacity.