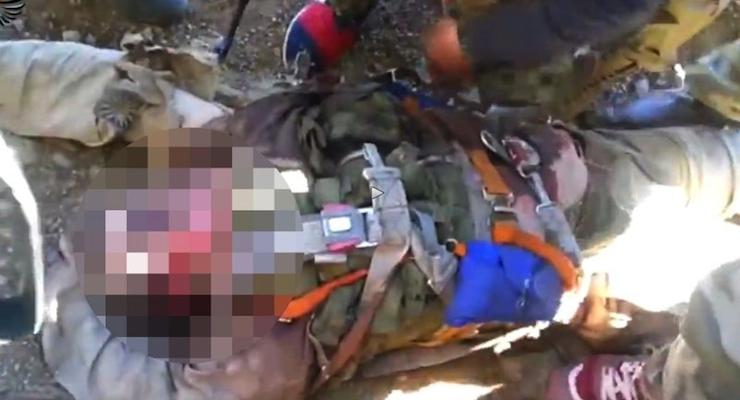 [brid video="20760″ player="2077″ title=""Moderate" Syrian Rebels Shout "Allah Akbar" Over Body of Downed Russian Pilot"]
A video released by the so-called "moderate" Syrian rebels shows a group of U.S.-backed fighters shouting "Allah Akbar" over what they purport to be the body of the down Russian pilot. The video, which was initially obtained by Reuters from a Syrian rebel force calling themselves the 10th Brigade in the Coast, does show a man's uniform that matches those seen on images of Russian airmen operating in the region.
WATCH: "Moderate" Syrian Rebels Shout "Allah Akbar" After Shooting, Recovering Russian Pilot
More video footage of the Syrian rebels shows them cheerfully shouting "Allah Akbar" after they shoot and recover the body of the SU-24 fighter jet pilot. Russian President Vladimir Putin called the decision by Turkey a "stab in the back" and vowed "significant consequences" for the NATO-member nation.
Meanwhile, Jahed Ahmad, a spokesman for the 10th Brigade, which is a group allegedly affiliated with the Free Syrian Army, said they would consider exchanging the body of the Russian pilot for prisoners held by the Syrian government controlled by Russia-allied Bashar Assad.