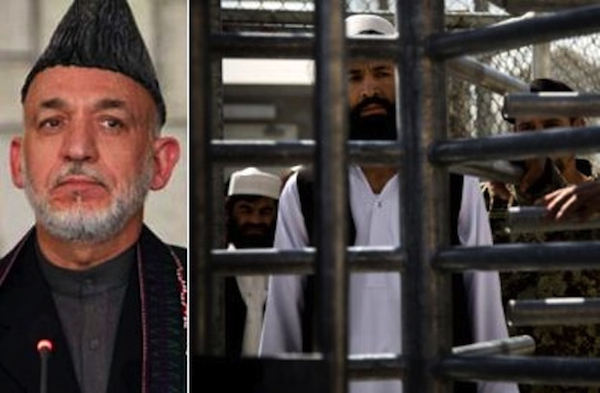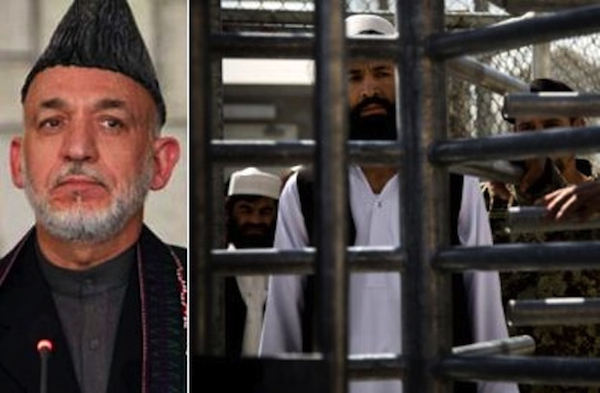 News of Afghan President Hamid Karzai releasing prisoners deemed by the United States to be a security threat, is the latest slap in the face to an embattled administration under fire amid foreign policy blunders. From the seemingly inevitable loss of Iraq to radical Islam to the new Gates memoir depicting the Obama administration in a less than competent light, White House foreign policy is taking it on the chin this week.
In a statement Thursday, Karzai said the country is going to release 88 prisoners considered a security threat by the United States, leaving just 16 prisoners incarcerated. The ever-more defiant Karzai said Afghan intelligence and judicial officials found no evidence of wrongdoing for 45 of the detainees, as well as there being an insufficient amount of evidence in some 27 cases involving other individuals who are now set to be released.
The U.S. contends that these individuals have been involved in the killing and wounding of coalition troops, and strongly objected to their release, which has become a sticking point in tension-plagued talks between the two nations.
U.S. and Afghan officials have been trying to hatch out a status of forces agreement, which was previously agreed upon by Karzai and subsequently approved by the Afghan triable council, just before Karzai pulled a reversal.
The U.S. held the position that all 88 prisoners should undergo their trial in Afghanistan, but the remaining 16 may just be released in the future, as well. According to the statement released by Karzai, their cases will also be reviewed while they remain in Afghan custody.
Jen Psaki, a U.S. State Department spokeswoman, said that 72 detainees were "dangerous criminals" and there was adequate, "strong evidence linking them to terror-related crimes."
"We have expressed our concerns over the possible release of these detainees without their cases being referred to the Afghan criminal justice system," she said. "These insurgents could pose threats to the safety and security of the Afghan people and the state."
This isn't the first groups of detainees released by Karzai and the Afghan government.
Only last week, the Afghan council released some 650 detainees from Parwan, an installation located near the U.S.-run Bagram military base north of Kabul that the U.S. just turned over power to the Afghani forces in March.