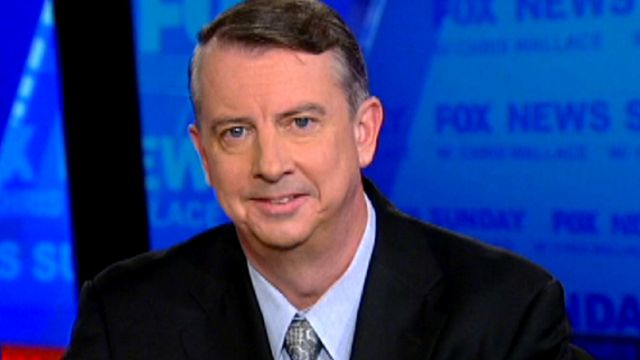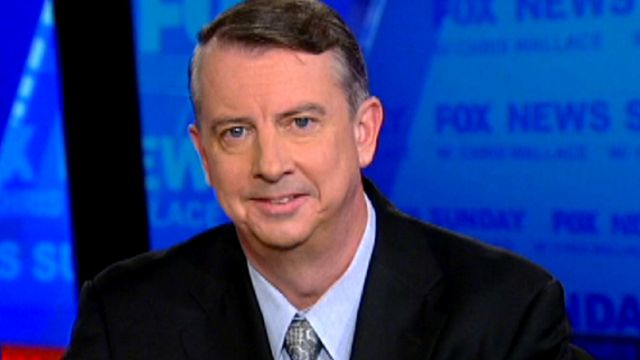 Sources say former RNC Chairman Ed Gillespie has decided to challenge Sen. Mark Warner (D-VA) and will be announcing his campaign next week, two sources close to Gillespie confirm to The Hill.
Apparently he has been thinking more like a candidate for weeks, because the sources also said that Ed Gillespie is already close to finalizing much of his campaign staff, picking Chris Leavitt to be his campaign manager.
Leavitt is a young Republican strategist who most recently ran Republican Mark Obenshain's 2013 race for Virginia attorney general. Though Obenshain lost the race, he did so by fewer than 1,000 votes, far out-performing the rest of the Republican candidates in the state.
Hoping to duplicate the success of Virginia Gov. Bob McDonnell's successful 2009 campaign, many of his members also worked on the governor's bid, which Gillespie was a senior strategist on.
"He is running. It'll be announced next week," one of the sources said Thursday night.
Gillespie wasn't ready to announce just yet, though he was reachable for a comment.
"I've been asking folks and talking to people about advice, that kind of thing. I've got until Feb. 1st," he told The Hill, referencing Virginia's filing deadline.
When asked if he had been telling people he was definitely in or not, he again demurred.
"I've been having conversations with folks. People are asking what my intentions are. I'll let you know as soon as I'm ready to announce a decision one way or the other," Gillespie said before ending the call.
The New York Times first reported Thursday evening that Gillespie was telling Republicans that he had decided to run
The mere speculation of Ed Gillespie entering the Virginia Senate race exposed several vulnerabilities in the incumbent Democratic senator, though Warner's seat is currently rated "Likely Democrat" on the PeoplesPunditDaily.com 2014 Senate Map.
Gillespie — who is very telegenic and extremely folksy — is seen as a formidable challenger to Senator Warner, who is personally wealthy already has $7.1 million in the bank. But Gillespie has long ties to Virginia races, serving as the state Republican Party leader, and will be able to raise a ton of money for his campaign, helping to close the spending gap against the well-funded Warner.
He also has long been a proponent of comprehensive immigration reform, a stance which could help him woo suburban voters and the state's fast-growing Hispanic population — though it might hurt him with the GOP base.
Warner will be very difficult to beat, though believe Gillespie gives Republicans a much better chance than with other candidates who are pursuing the nomination. President Obama approval rating in the swing state has been soft, varying between 39 – 45 percent.
The Democratic Senatorial Campaign Committee wasted no time in ripping Gillespie.
"Virginians don't want to elect a DC shadow lobbyist like Ed Gillespie who epitomizes the reckless and irresponsible Republican economic agenda. Gillespie won't work to strengthen Virginia's economy, cut the nation's debt or work to find common ground in Washington the way Mark Warner has done, and Virginians know that," DSCC Executive Director Guy Cecil said in a statement.
Gillespie will still have to win the Republican nomination at the June party convention, and is likely to find opposition from some of the more conservative activists who often dominate the state's Republican conventions. However, the two Republicans currently in the race are little-known and lightly funded, and the party wants to win.