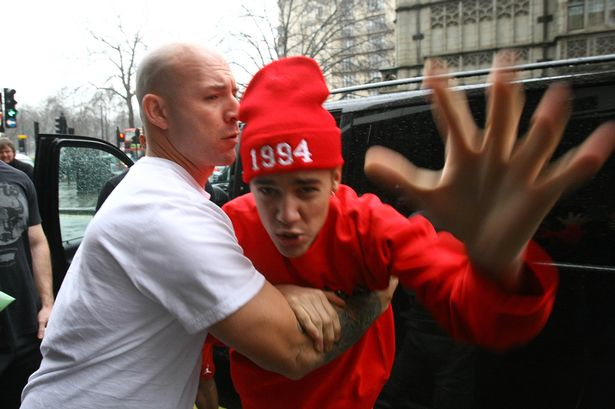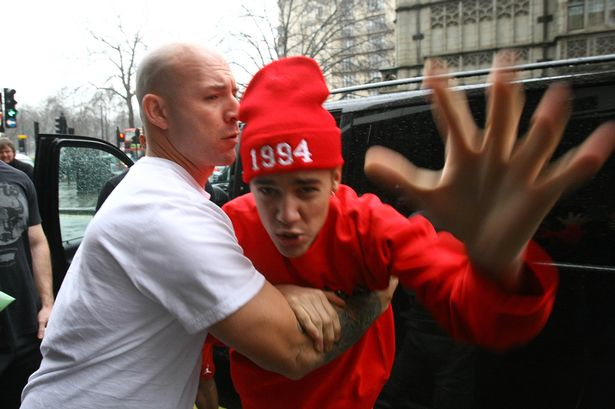 The Los Angeles County Sherriff's Department raided the Bieber home owned by the snotty little troublemaker while investigating whether or not the singer and his friends threw eggs at a neighbor's house, causing $20,000  n damage to its façade.
The pop star-turned-arrogant punk could face jail time and even deportation back to Canada where he is from.
"California does not take vandalism lightly. If the damage is $400 or more, the person can be charged with a felony and the person can face anywhere between 1 to 3 years in jail, in addition to having to pay fines and penalties," L.A.-based lawyer Anahita Sedaghatfar told FOX411.
In June 2013, the Bieber camp told GossipCop that he had no plans to change his citizenship status, though he seems to like American money quite a bit, but he may live to regret that decision.
"If [Bieber is] actually convicted of a felony that involves a state of mind of intentional or knowing, there's a possibility that he could be deported," said Mitchell Ignatoff, a criminal lawyer specializing in defense for immigrant.
Sedaghatfar also said, however, that the District Attorney's office could go easy on Justin Bieber and fail to charge him with a felony for the egging.
"Of course, the D.A. has the option to nevertheless charge this as a misdemeanor, but even that can include jail time."
It is unclear what the police found at the Bieber home on Tuesday, as they have been tight-lipped about the their findings during the execution of the search warrant. His friend Lil Za, whose real name is Xavier Smith, was arrested during the search for a felony narcotics charge. The Sherriff's Dept. initially identified the drug found as cocaine, but they later said it needed to be tested to determine the exact substance.
"There's a big leap from a search warrant being executed to being convicted of anything," Ignatoff noted. "I would be very surprised [to see him be deported]," he said.
Obviously Smith takes the same temper tantrums as him little Bieber friend, because he damaged a phone in a jail booking cell and was charged with felony vandalism. He was released on $70,000 bail at about 8:15 p.m. on Tuesday.
Bieber has not responded to any requests for comments.