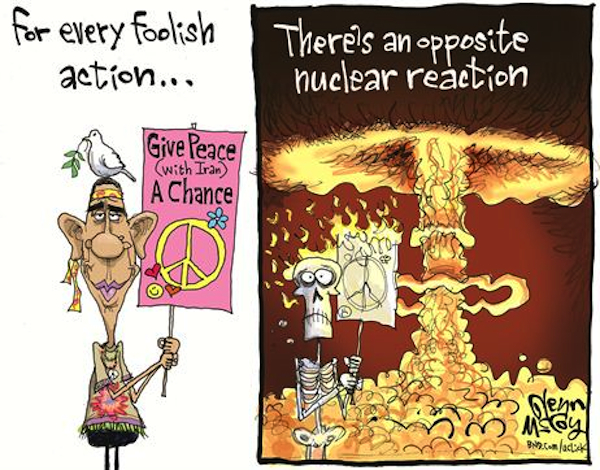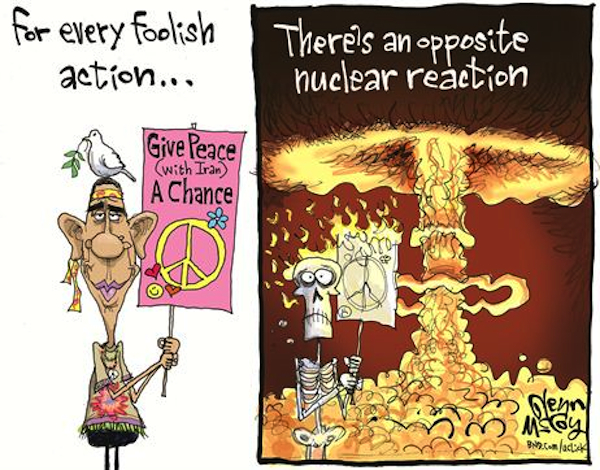 Iran declares victory against the United States with provocative words from several leaders and even within their militia.
President Hassan Rouhani declares that the nuclear agreement that was created in Geneva as his country's victory — telling the masses, "Geneva deal means the surrender of big powers before the great nation of Iran."
Gholam Ali Haddad Adel, a party leader in Iran's parliament echoed the words of Major General Safavi stating that his country's "power and resistance" has forced the United States and President Barack Obama to submit to Tehran.
Adel stated that Rouhani "persists in restoring Iran's nuclear rights and may not give up even an iota of the Iranian nation's right" despite his public rhetoric of reconciliation
Iranian's Supreme Leader Ayatollah Khamenei commented that Iran has strong-armed Obama into acceptance.
An Iranian military commander Major General Yahya Rahim Safavi stated, "The Americans have sensibly chosen a type of flexibility and withdrawal vis a vis Iran."
The six-nation group, U.N. Security Council and Germany plus Iran agreed to start implementing the terms of the November deal this month — to cap its uranium enrichment in order to receive relief from economic sanctions.
It is disturbing when a country speaks provocatively towards the United States with words such as "victory," "surrender," "power and resistance" — raising questions on whether they will follow through with said agreements.
Safavi also stated that the United States "reached this conclusion that they can't challenge the powerful Iran. It seems that the Americans have understood this fact that Iran is a powerful and stable country in the region which uses logical and wise methods in confrontation with its enemies."
Why is a major continuing the narrative that Americans are their "enemies" if we are to work together?
Safavi states that Iran, "cannot forget the U.S. animosities throughout the last decades, including its support for the 2009 street unrests."
Should the United States take a step back before they start relieving any economic sanctions?
The economic sanction so happens to be the only leverage that the United States and the West have in order to maintain some semblance of order within the Middle East. The idea that they can be easily put back in place if Iran breaks their side of the deal is preposterous.