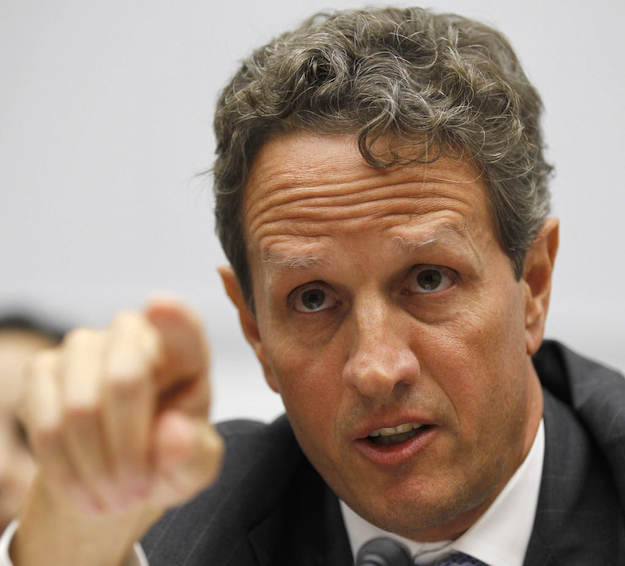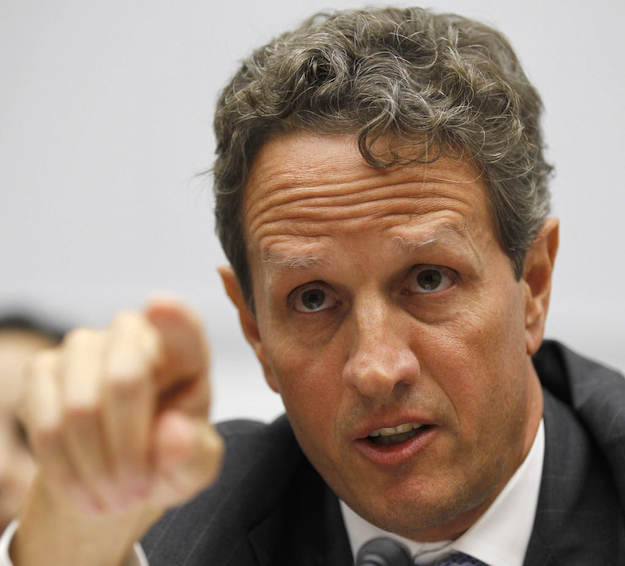 Harold McGraw, the chairman of McGraw-Hill Financial Inc (MHFI.N), alleged in a declaration filed in the S&P lawsuit on Monday, former U.S. Treasury Secretary Timothy Geithner threatened retaliation for its decision to downgrade the U.S. credit rating during the 2011 debt ceiling debate.
The allegation was made as S&P defends itself against the government's $5 billion fraud lawsuit surrounding rating practices leading up to the 2008 financial crisis.
McGraw said he returned a call from Geithner on August 8, 2011, three days after S&P cut the U.S. credit rating to "AA-plus," and that Geithner told him "you are accountable" for an alleged "huge error" in S&P's work.
"He said that 'you have done an enormous disservice to yourselves and to your country,'" and that S&P would be "looked at very carefully," McGraw said. "Such behavior could not occur, he said, without a response from the government."
McGraw said he learned of Geithner's concerns from a message left by one of the Secretaries former underlings at the Federal Reserve Bank of New York, where Geithner served as president in 2008.
The U.S. Department of Justice, which filed the S&P lawsuit U.S. v. McGraw-Hill Cos et al, accused S&P of hurting banks and credit unions by inflating ratings to win more fees from issuers, and then failing to downgrade debt backed by deteriorating mortgage-backed securities fast enough.
S&P has claimed that the lawsuit was filed in retaliation for the downgrade, and should be dismissed. Its main rating agency rivals, Moody's Investors Service and Fitch Ratings, were not sued.
U.S. officials have said there was no connection between the lawsuit and the downgrade. S&P has said the downgrade was prompted by concern about Washington's ability to manage the country's debt.