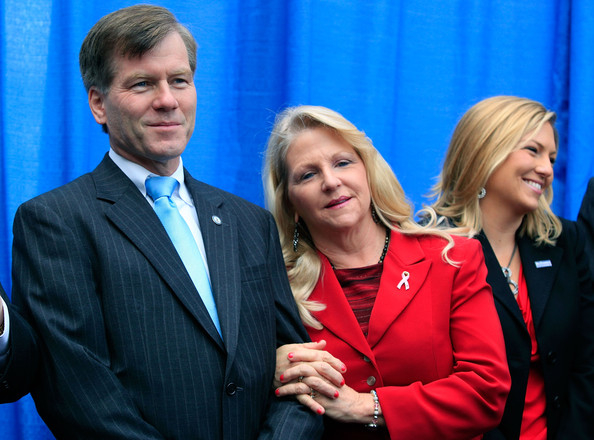 RICHMOND, VA –  Former Virginia Gov. Bob McDonnell and his wife have been indicted on federal corruption charges.
Peter Carr, a spokesman for the U.S. Justice Department, says McDonnell and his wife, Maureen, were indicted Tuesday on 14-counts including conspiracy, wire fraud and various other charges.
Gov. Bob McDonnell left office earlier this month after four years in the governor's office, because Virginia law term-limits governors to a single term.
The long-going federal investigation loomed over the final months in office for this once-rising star of the Republican Party, with authorities looking into gifts he and his family received from a political donor.
In July, McDonnell apologized and said he had returned more than $120,000 in loans and other gifts from Johnnie Williams, the CEO of pharmaceutical company Star Scientific.
McDonnell enjoyed a large majority approval rating throughout his tenure in office, which only fell slightly during the year the investigation was made public. McDonnell won reelection in a landslide, and enjoyed monitory support far more than typical Republican candidates.
It is a sad day for the Republican Party.