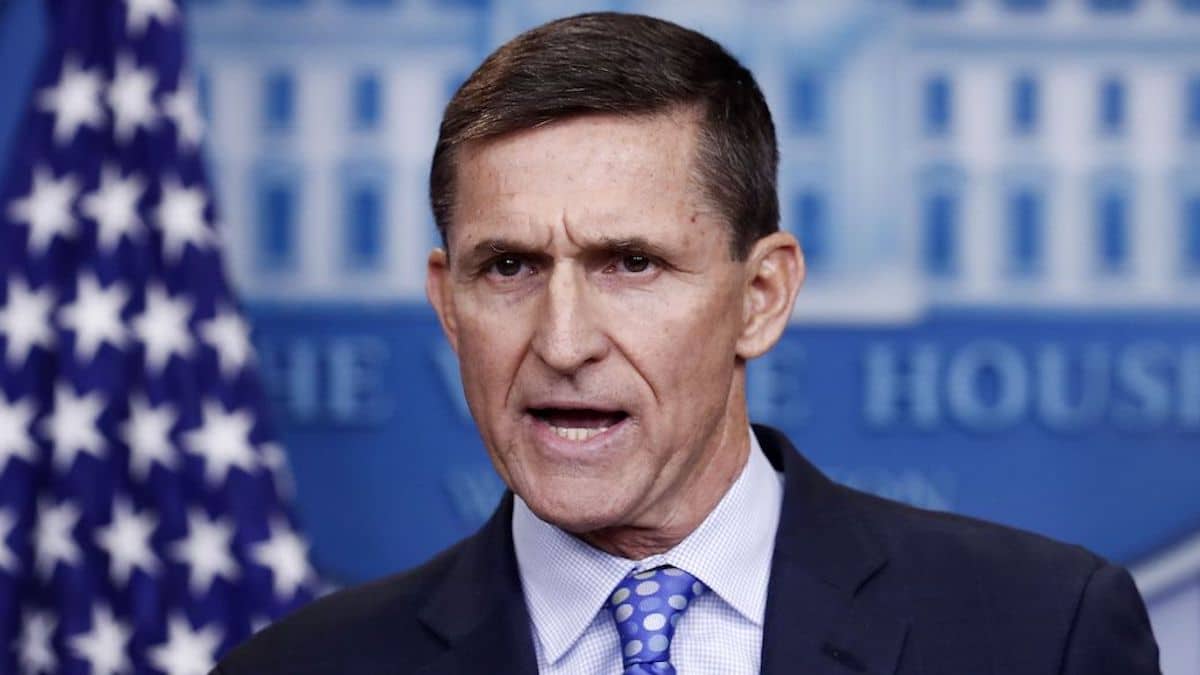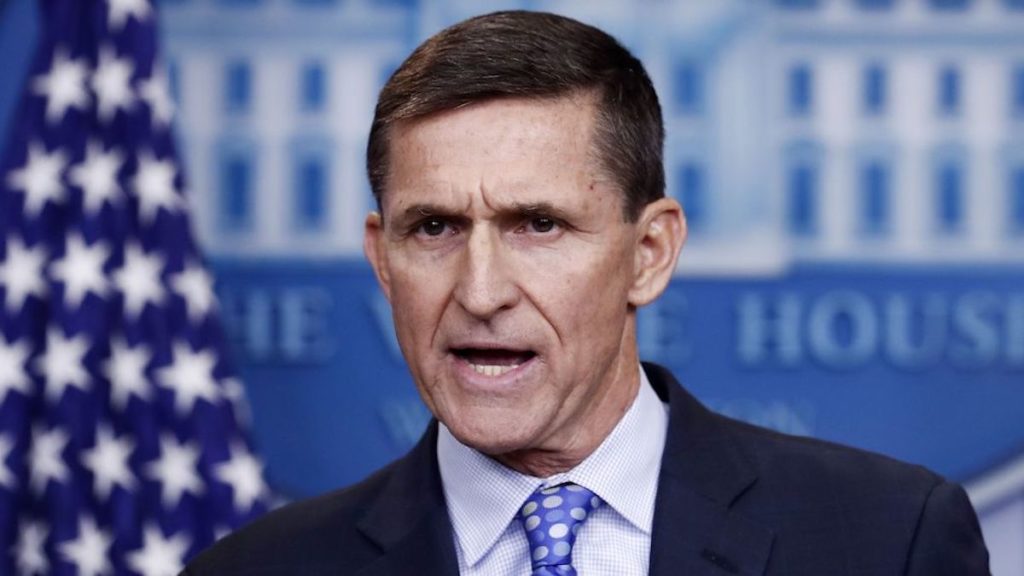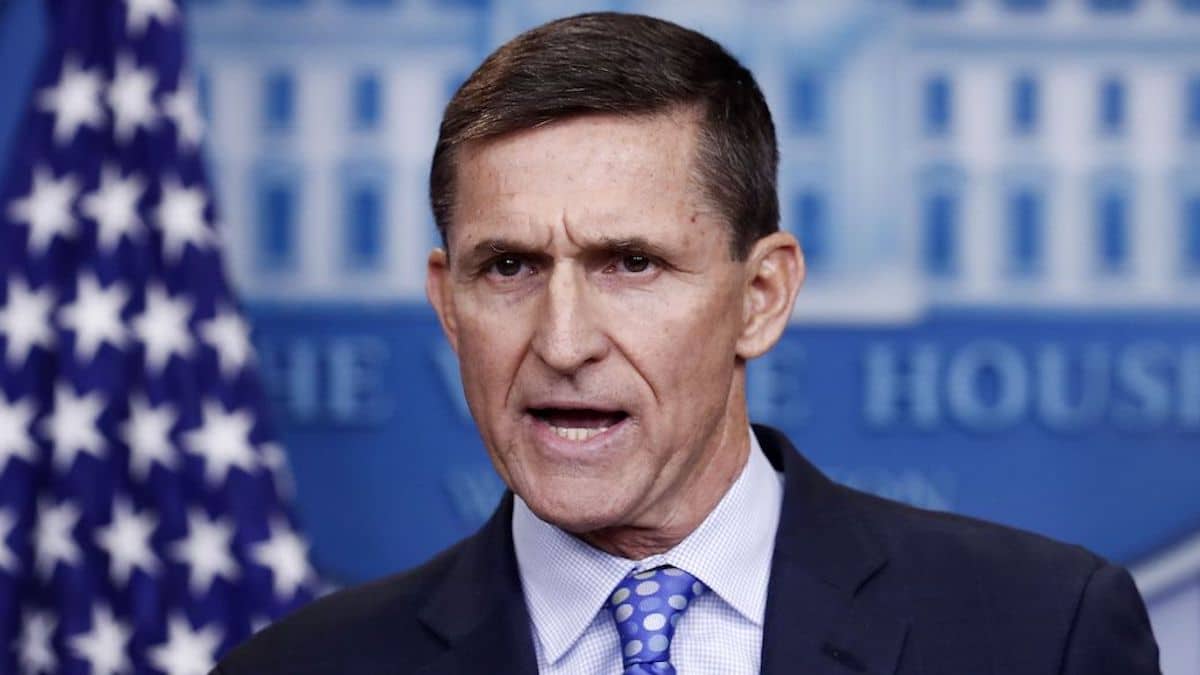 Washington, D.C. (PPD) — Newly unsealed documents and text messages contain damning evidence against the Federal Bureau of Investigation (FBI) regarding their case against Lt. General Michael Flynn. The two trances of documents totaling 15 pages were unsealed by U.S. District Court Judge Emmet G. Sullivan.
On Wednesday, the first four unsealed pages contained clear evidence the investigation and prosecution of the former national security advisor — code name "Crossfire Razor" — was a setup for a perjury trap. The documents — inappropriately withheld from the defense — contained handwritten notes.
While not initially revealed, multiple sources now identify the note-taker as Bill Priestap, then-Assistant Director of the Counterintelligence Division. Those notes state agents investigating Lt. Gen. Flynn aimed "to get him to lie so we can prosecute him or get him fired."
On January 24, 2017, federal agents interviewed Lt. General Flynn under false pretenses and without counsel about a conversation he had with Russian Ambassador Sergey Kislyak. At the time of the conversation, Lt. General Flynn was the top foreign policy adviser to then-President-elect Donald Trump.
The note-taker wrote that one objective of the interview was to "get [Flynn] to admit breaking the Logan Act," a 1799 law widely viewed as unconstitutional. It has never been successfully used in a prosecution against anyone, ever.
Nevertheless, the law intends to prohibit private citizens from speaking with foreign governments about official U.S. policy. At the time, Lt. General Flynn was not a private citizen. He was the incoming national security adviser to the newly-elected president.
"I have been a criminal defense attorney for decades. I have seen abusive tactics. However this is one of the most thuggish records I have seen," famed liberal attorney Jonathan Turley said after reviewing the documents. "Most concerning is that they were trying to create a crime, not investigating a crime."
"The use of Logan only highlights that bias."
Transcripts of the intercepted phone call were leaked to Washington Post columnist David Ignatius, who kicked off the narrative that Lt. General Flynn was a traitor who violated the Logan Act.
It's unclear whether the intercept was made as a result of an illegal warrant under the Foreign Intelligence Surveillance Act (FISA). In December, he was traveling outside the country with his wife on vacation.
The agents who conducted the interview initially stated they believed he told them the truth. However, Special Counsel Robert Mueller still charged Lt. General Flynn with "willfully and knowingly" making false statements to federal investigators in late 2017.
Special Prosecutor Mueller and his team — composed of Democrats and Democratic supporters with a long history of prosecutorial misconduct — leaned on Lt. General Flynn to accept a plea deal. That included threatening his son with prosecution. The family was forced to sell their home to fund a defense.
Lt. Gen. Flynn, the former Director of National Intelligence (DNI) under Barack Obama, has withdrawn his initial plea. Represented by Sidney Powell, a defense lawyer known for fighting corruption and prosecutorial misconduct at the DOJ, he is fighting for the case to be dismissed.
Ms. Powell noted after the release of the 15 documents that it wasn't the end of the paper trail damning to the FBI. Indeed, it was not.
Newly unsealed documents contain text messages that refer to the original 302 interview, which was never turned over to the defense. In those text messages, former FBI attorney Lisa Page and FBI Special Agent Peter Strzok discuss the interview conducted at the White House. They insinuate the document was altered.
Mr. Strzok was fired from the FBI and his extramarital lover Ms. Page resigned in disgrace alongside Jim Baker, who is now cooperating with authorities, according to multiple sources and reports.
As People's Pundit Daily (PPD) previously reported, U.S. District Court Judge Rudolph Contreras, who presided over the initial case against Lt. General Flynn, had a personal relationship with Mr. Strzok. The unethical conflict of interest, which is clear from an earlier batch of text messages, was only discovered after Judge Contreras recused himself.
"Rudy is on the FISC! Did you know that?" Ms. Page texted Mr. Strzok on July 25, 2016. "Just appointed two months ago."
"I did," Mr. Strzok replied. "We talked about it before and after. I need to get together with him."
The new evidence further indicates the FBI was closing the case due to a lack of proof and in fact did so on January 4, 2017. It also deals another blow to the now-debunked "Russia Collusion" conspiracy theory as a pretext for investigating the former national security advisor.
"We have a case on Flynn and Russians," Mr. Priestap jotted in the documents unsealed last week and obtained this week, adding "our goal is to resolve case."
However, the new evidence states there was "NO DEROGATORY information on him" in either DNI or CIA files reviewed during the investigation.
An email from Mr. Strzok to Mr. Priestap dated January 21, 2017, which was sent only days before the ambush interview with Lt. General Flynn, details how a defensive briefing for an incoming president was used to spy on the advisor and members of the campaign.
"CROSSFIRE RAZOR: Provide a defensive briefing to him about CROSS WIND and (redacted) put him on notice, and see what he does with that. If that's not possible, then continue to monitor. We need to discuss what happens if DOJ directs us, or directly tells, VPOTUS or anyone else about the (redacted) specifically w/r/t what we do under light 'defensive briefing' pretext unless WH specifically directs us not to CROSS WIND (redacted)."
Disgraced and fired former FBI director James Comey would later brag about using a defense briefing to spy on the incoming president's team during an interview on December 9, 2018.
"It's something I wouldn't have done, wouldn't have gotten away with in a more organized administration," he boasted. "And I thought, 'It's early enough. Let's just send a couple guys over there.'"
Mr. Strzok also refers to George Papadopoulos by his code name "Crossfire Typhoon" in the email. But the following text was redacted.
In May, Attorney General William Barr assigned U.S. Attorney John H. Durham in Connecticut to investigate the origins of and potential wrongdoings in the Russia probe.
In October, he expanded that investigation from the genesis of the probe through the election, the post-election timeline through the spring of 2017, up to when Robert Mueller was appointed Special Counsel by then-Acting Deputy Attorney General Rod Rosenstein.
On April 9, Attorney General Barr said in an interview with Laura Ingraham on Fox News that the evidence shows "we're not just dealing with mistakes and sloppiness," adding it was a travesty of historic proportions intended to sabotage the presidency.