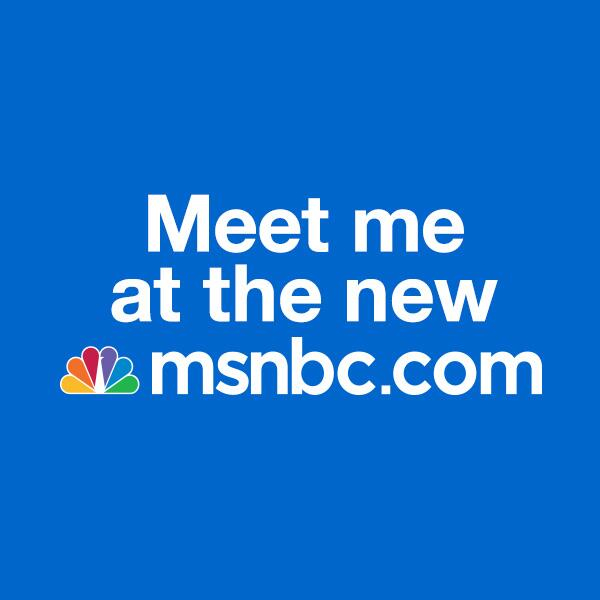 An MSNBC Superbowl ad tweet is making a stir and showing just how much institutional corruption and bias exists in the network news agency. Now, MSNBC is in full-blown apology mode again, with the "lean forward" boss in full retreat following the threat of a Republican boycott of appearances on the MSNBC network news shows.
The original tweet stated:
Maybe the rightwing will hate it, but everyone else will go awwww: the adorable new #Cheerios ad w/ biracial family.
The tweet needed to be written — not embedded — because the network removed the tweet after announcing via tweet that they would do so.
We are deleting the earlier offensive tweet. It does not reflect msnbc's position and we apologize.

— msnbc (@msnbc) January 30, 2014
But Republican National Committee Chairman Reince Priebus wrote a letter to MSNBC President Phil Griffin demanding MSNBC apologizes both "personally and publicly" for the tweet, saying that until he did all Republican National Committee spokesman and party personnel would be banned from appearing on the liberal network channel's shows. Hours later, Griffin obliged.
"The tweet last night was outrageous and unacceptable," Griffin said in a statement. "We immediately acknowledged that it was offensive and wrong, apologized, and deleted it. We have dismissed the person responsible for the tweet.
"I personally apologize to Mr. Priebus and to everyone offended," he continued. "At MSNBC we believe in passionate, strong debate about the issues and we invite voices from all sides to participate. That will never change."
However, Phil Griffin did not say who was fired for the Tweet, and that would really not even be sufficient or the point. The point is that, that is acceptable behavior for MSNBC employees and perfectly acceptable thinking for liberals. The MSNBC network is tantamount to a state-run media network, which everyone knows does the bidding of the liberal authority, not the journalistic job of challenging that authority.
Priebus, who this publication has not exactly been an ally to, correctly said in his letter to Griffin that the tweet is really part of a "pattern of behavior" that has "poisoned" the network.
Yet, rather than a tweet to undo another tweet, the network should instead make a public apology on primetime television. Fat chance, because here is the apology.
Earlier, this account tweeted an offensive line about the new Cheerios ad. We deeply regret it. It does not reflect the position of msnbc.

— msnbc (@msnbc) January 30, 2014
"Sadly, such petty and demeaning attacks have become a pattern at your network," Priebus wrote in the Jan. 30 letter to Griffin. "With increasing frequency, many of your hosts have personally denigrated and demeaned Americans — especially conservative and Republican Americans — without even attempting to further meaningful political dialogue."
Priebus would be referring to the Martin Bashir comments, which also earned him a spot in the People's Pundit Daily Dunce spot, and described a vile act for slaves and suggested someone perform the act on Palin. Bashir was suspended more than two weeks later, and resigned on Dec. 4, 2013.
But just a few days before the Bashir incident, homophobic liberal actor Alec Baldwin, host of a  night-time talk show on MSNBC, was fired after being caught on camera using a gay slur.
Griffin said the two incidents that have forced him into these apologies don't "define" the network.
"We quickly took responsibility for them and took action," Griffin said. "They were unfortunate, but I'm not going to allow these specific moments of lack of judgment to define us."
However, the actions and comments of these various MSNBC employees do "define" both the network and the raging liberal Phil Griffin, all of whom are clearly intellectually hopeless to defend their failing ideology.
The new MSNBC logo reads, "Meet me at the new MSNBC.com," but it sounds more like the same old leftist vial network to me. And Peter Griffin is a perfect dunce to run it.