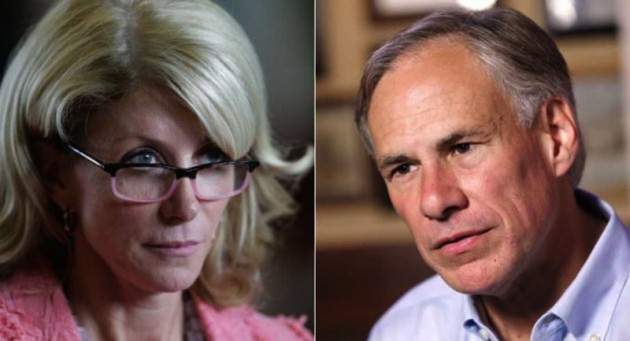 It was a quick and overwhelming victory for both Republican Attorney General Greg Abbott and Democratic State Senator Wendy Davis. However, Abbott won the GOP primary with several three times as many votes as Davis in the Democratic primary.
With nearly 48 percent of precincts reporting, Abbott wins GOP primary with just under 900,000 votes, while Davis garnered just over 300,000. With nearly 60 percent reporting, Abbott had just under 1 million votes compared to Davis who seemed stuck at 327,000.
The white  Democratic base continues to shrink, down to 26 percent when last asked by Gallup, which was reflected in the actual voting result. The Texas Governor race is rated "Safe Republican" on the 2014 Governor Map Predictions.
(Read: Texas Governor Race Is And Has Always Been 'Safe Republican' For Myriad Reasons)
We also recently highlighted how Hispanics in Texas are just as likely to be a hinderance on the Democratic Party than they are a help in their effort to turn the state blue. Hispanics in the Lone Star state are more likely to identify Republican than Hispanics nationwide, and are actually trending more so, while Democrats have lost ground among the ever-important voting bloc in the state.
(Read:  Gallup Data Show Hispanics In Texas May Pose A Problem For Democrats, Not Solution)
Now, both campaigns are likely to turn their complete attention at each other, but Davis has an almost insurmountable challenge ahead of her.