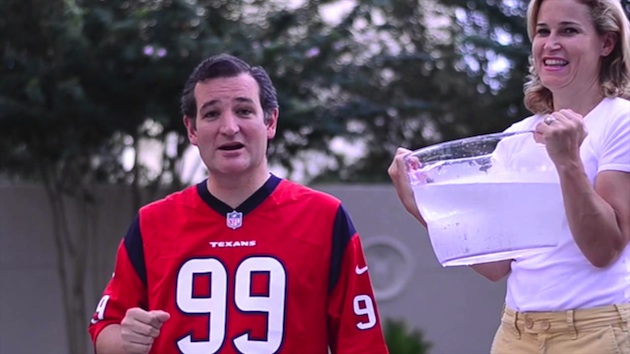 Texas Sen. Ted Cruz accepted the ALS ice challenge and then went on to challenge conservative media personality Sean Hannity.
Amyotrophic lateral sclerosis, or ALS, is a disease of the nerve cells in the brain and spinal cord that control voluntary muscle movement. ALS is also known as Lou Gehrig's disease, named after the famous Hall-Of-Fame baseball player Lou Gehrig.
Americans, both famous and everyday, are accepting and challenging others to accept the ice challenge, which is an effort to raise awareness to the devastating disease.