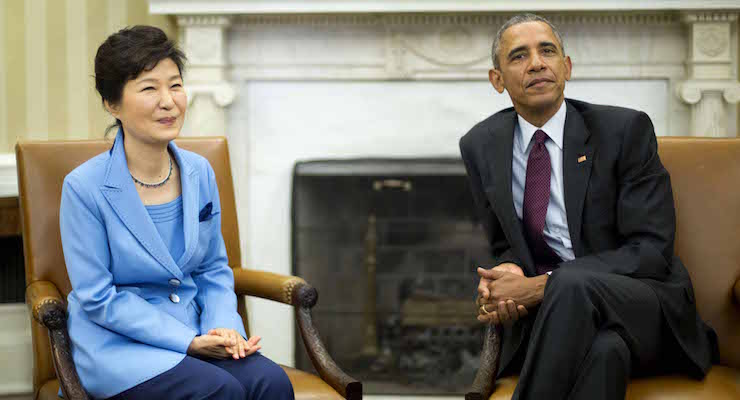 South Korea's top court removed President Park Geun-hye from office after her impeachment on corruption charges, adding more uncertainty to the peninsula. Her removal from office sets the stage for a contentious presidential election follows rising tensions between the nation and their neighbor North Korea.
The eight justices on the Constitutional Court unanimously voted to remove Ms. Park for committing "acts that violated the Constitution and laws" throughout her time in office, Acting Chief Justice Lee Jung-mi said, adding she "betrayed the trust of the people and were of the kind that cannot be tolerated for the sake of protecting the Constitution."
Ms. Park and her conservative party took a strong, confrontational stance on North Korean leader Kim Jong-un. But now more appeasing liberals will likely benefit politically from her fall from power at a time when Pyongyang is carrying out an unprecedented number of ballistic missile tests.
In December, lawmakers in South Korea voted to impeach her, marking the beginning of the end for the nation's first female leader once dubbed the "Queen of Elections" for pulling off wins for her party. Park's single, five-year term was originally set to end Feb. 24, 2018.
South Korean law requires that an election be carried out within 60 days, and the United States has rushed a missile defense system to the peninsula that the liberals oppose and is likely to serve as a hot-button campaign issue.