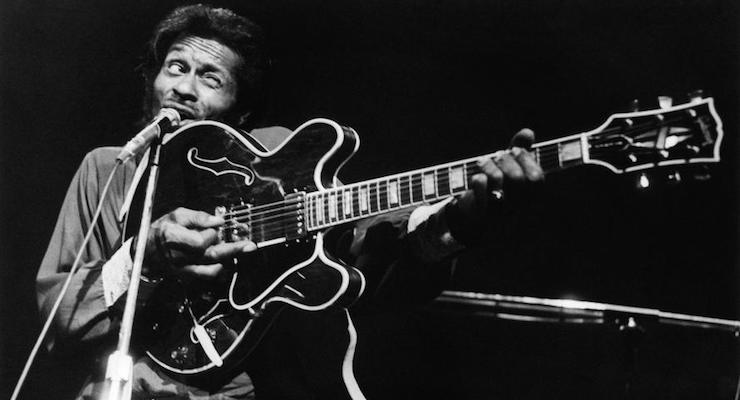 Rock 'n' roll legend Chuck Berry, best known for his hit Johnny B. Goode, has died at age 90, St. Charles County, Missouri, police confirmed.
Born in 1926, Berry started off a vocal performer inspired by Nat "King" Cole and would later become known for his edgy guitar riffs and on-stage performance. He quickly broke out of the mold after singing a song called "Confessin' The Blues" during his debut performance in high school. It considered edgy for the time and place.
He released a string of enduring, landmark songs over the next half-decade: "Roll Over Beethoven," "Too Much Monkey Business," "School Day (Ring! Ring! Goes The Bell)," "Johnny B. Goode," "Rock and Roll Music," "Sweet Little Sixteen," "Brown Eyed Handsome Man" and "Carol."
Michael J. Fox, in the hit movie "Back to the Future," played Johnny B. Goode in an epic scene.
[brid video="122298″ player="2077″ title="Chuck Berry Johnny B. Goode (Live 1958)"]