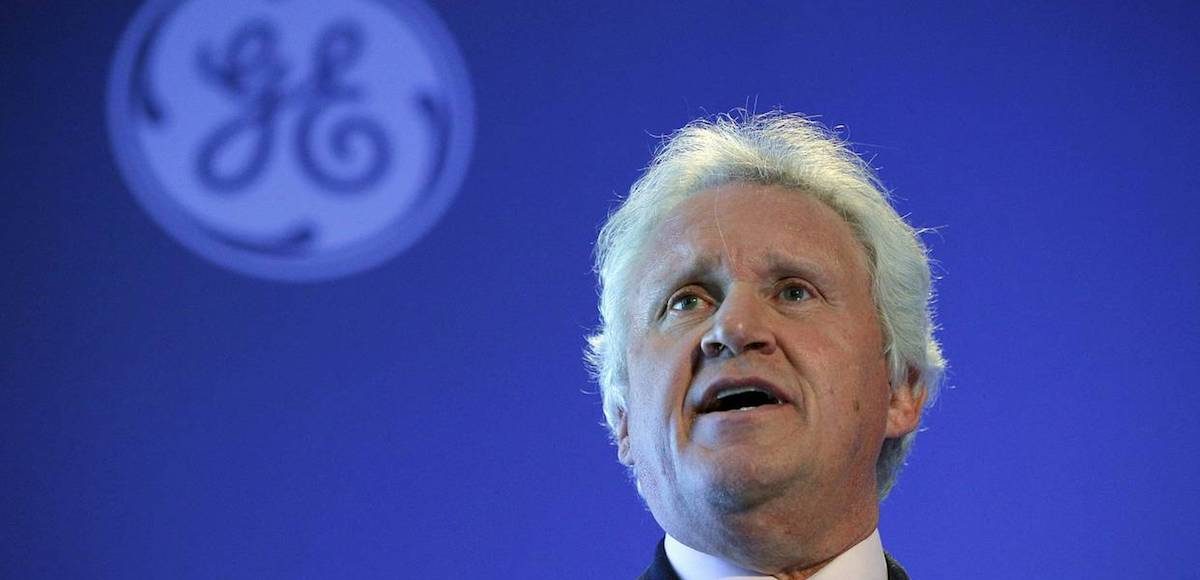 General Electric (NYSE:GE) said Monday Jeffrey Immelt is stepping down as chief executive officer, ending a controversial 16-year term. The former economic advisor to Barack Obama, who made controversial decisions to move the company away from its industrial roots and led acquisitions, will be replaced by John Flannery.
Mr. Flannery, 55, the president and chief executive of GE Healthcare, will take over a company struggling to increase profitability on August 1. Mr. Immelt, 61, will remain as chairman until he retires on December 31. Mr. Flannery will take over the role of chairman on January 1.
"During this time of dynamic global markets and relentless focus on technology and operational excellence, there is no better person to lead G.E. than John Flannery," Jack Brennan, the company's lead independent director, said in a news release. "He brings unique experience and a strong skill set to the job."
Mr. Immelt took over for Jack Welch, the legendary chairman and chief executive of GE, who stepped down right before the September 11, 2001 terrorist attacks.
"John is the right person to lead GE today. He has broad experience across multiple businesses, cycles and geographies. He has a track record of success and led one of our most essential businesses," Mr. Immelt said in a statement. "Most important are his strong leadership traits – good judgment, resilience, a learner, team builder and a tough-minded individual and competitor. He will be trusted by investors, our customers and the GE team."
GE also said that Jeff Bornstein, its chief financial officer, would be promoted to vice chairman. The company said its board has overseen a succession planning process since 2011.
The stock rose on the news. To put it bluntly, his leadership lost the confidence of the shareholders and explanations for his shortcomings have been ripe with one excuse after another. In March, GE said that it would focus on reducing costs in its industrial business as it faced mounting pressure to do so from Trian Fund Management, which is run by the billionaire investor Nelson Peltz.
Trian took a big stake in GE nearly two years ago.