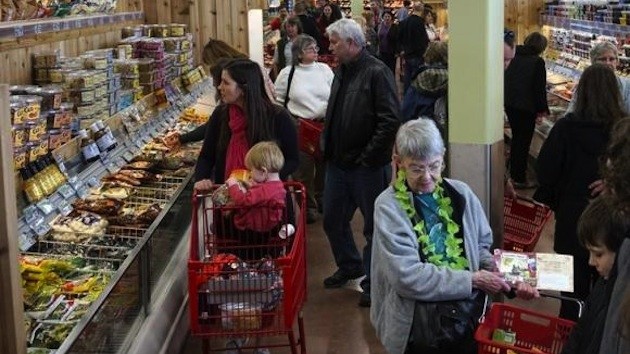 A reading on US consumer sentiment from Thomson Reuters and the University of Michigan fell to 81.3 in early July from 82.5 the month prior. Wall Street expected the gauge to rise to 83, and expectations weakened for a third straight month.
"The most remarkable aspect of recent trends in consumer confidence has been its resistance to change in either direction due to very negative GDP nor very positive employment gains," survey director Richard Curtin said in a statement.
"This stability will provide the necessary strength for consumer spending to continue to expand, but does not support an acceleration in spending above 2.5 percent."
The measurement that serves as a barometer of current economic conditions increased to 97.1 from 96.6, topping a forecast of 97.0. However, the survey's gauge of consumer expectations slipped for a third straight month, to 71.1 from 73.5. The subindex was below an expected 74.0.
The survey's one-year inflation expectation increased to 3.3 percent, up from 3.1 percent in June, while the survey's five-to-10-year inflation outlook actually fell to 2.6 percent from 2.9 percent.
Curtin said long-term inflation expectations had only been lower once in the past 25 years, in 2009, when expectations were for 2.5 percent.
"Indeed, 2.6 percent was only recorded twice before at the depth of the Great Recession," he said. "While at the bottom of the range it has traveled in the past decade, it gave no indication of a trend toward deflation."