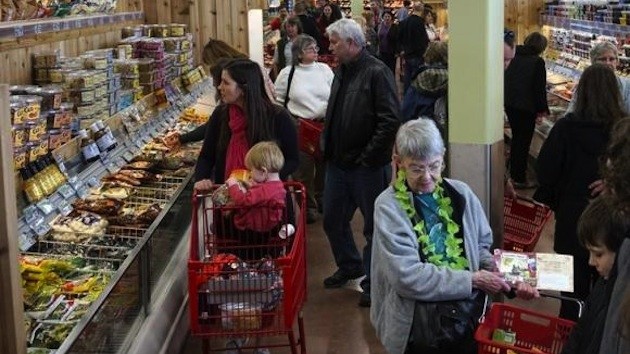 U.S. consumer sentiment jumped in December to a near eight-year high on lower gasoline prices, a closely watched survey released on Friday showed. The Thomson Reuters/University of Michigan's preliminary reading on the overall index on consumer sentiment for this month measured in at 93.8, which is the highest reading since January 2007.
The International Energy Agency said Friday it cut its outlook for crude oil demand growth in 2015, predicting non-OPEC supply gains would downward pressure. Consumers are clearly reacting accordingly. The gauge beat the median forecast of 89.5 taken from 70 economists polled by Reuters, and up from the November reading of 88.8.
Gas prices played a vital role, but are not the entire reason for increased optimism.
"Expected wage gains rose to their highest level since 2008, and consumers voiced the most favorable buying attitudes in several decades," survey director Richard Curtin said in a statement.
The survey's gauge of consumer expectations also increased to 86.1, up from 79.9 and also the highest measured since January 2007. The numbers, too, beat the median forecast of 80.5.
The survey's barometer of current economic conditions rose to 105.7 from 102.7 and above the 101.4 forecast. It was the highest level since February 2007.
The survey's one-year inflation expectation rose to 2.9 percent from 2.8 percent, while its five-year inflation outlook also rose to 2.9 percent from 2.6 percent last month. However, there has been some disparity between private surveys and surveys conducted by and for the government.
For instance, despite the survey's results, consumer spending during the early holiday shopping season has been down year-over-year. Consumers spent an average 6.4 percent less on in-store purchases than they did on Thanksgiving weekend last year, but over 11 percent less in total year-over-year, according to a recent report from the National Retail Federation.