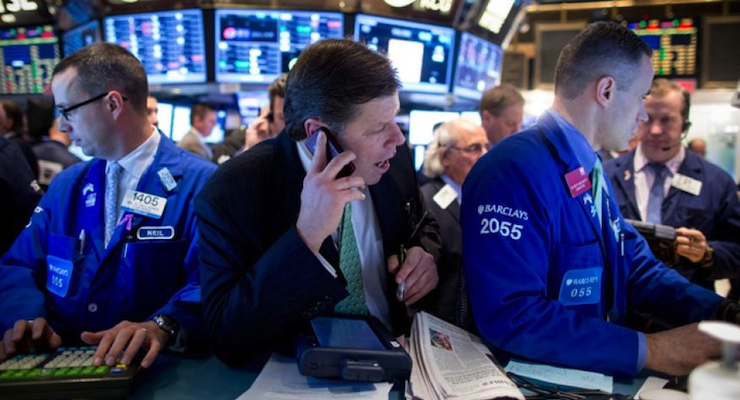 U.S. stocks are trading higher following yet another move by the Chinese central bank to cut interest rates in an effort to stop the bleeding and anxiety. The People's Bank of China (PBoC) cut the country's benchmark interest rate by 0.25%, pulling the one-year lending rate down to 4.6%. The PBoC also slashed the reserve ratio requirement for banks by 0.5 percentage points, effective September 6.
The Shanghai Composite Index (SHA:000001) fell 7.6% overnight, sliding 244.94 to 2,964.97. But, as of 9:40 a.m. ET, the Dow Jones Industrial Average (INDEXDJX:.DJI) climbed to 16,235.46, up 364.11, or 2.29%. The S&P 500 (INDEXSP:.INX) climbed 38.63 to 1,931.84, or 2.04%, while the Nasdaq (INDEXNASDAQ:.IXIC) was up over 108 to 4,635.12, or 2.4%.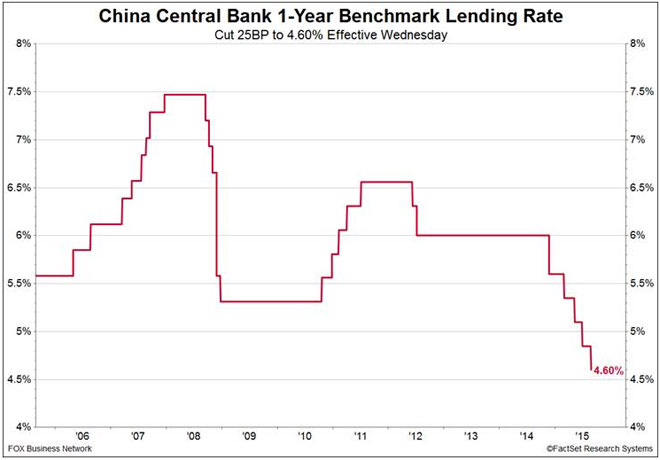 "The Chinese stock market may be caught up in its own chaos, but the rest of the global equity markets are recovering," IG Market Analyst David Madden said in a note. "While the moves we've experienced this morning in Europe are encouraging, the market still has a lot of ground to make up before we're back to normal levels."
The rate cut is aimed at reducing corporate borrowing costs and to ensure enough liquidity for stable credit growth. Monday, the Shanghai Composite lost nearly 8.5 percent at Monday's close, wiping out Shanghai's gains for the entire 2015 year. It was the largest daily percentage decline since February 2007 and, following trading Tuesday, the index has lost 15% on the year.
Commodity markets also climbed higher on Tuesday, despite some still nearing six-and-a-half year lows, such as global oil prices. U.S. crude increased 3.22% to $39.48 a barrel, while Brent Crude, which is the international benchmark, rose 2.86 % to $43.93 a barrel. Silver gained 0.35% to $14.85 an ounce, while copper rose 1.80% to $2.29 a pound. Gold actually slid 0.19% to $1,151 a troy ounce as traders shifted positions to riskier assets on the heels of the prior session's selloff. To that point, the yield on the benchmark 10-year Treasury bond rose 0.068 of a percentage point to 2.066%.
In currencies, the U.S. dollar rose 0.14% against the Chinese yuan, while the euro fell 1.03% against the greenback.