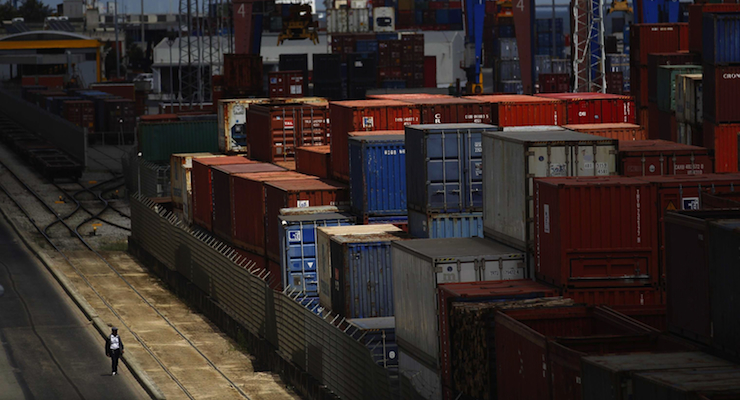 The Commerce Department reported on Friday that the U.S. trade deficit in December widened to $43.36 billion dollars, missing media forecasts. Economists polled by Reuters had forecast the trade deficit to widen to $43 billion. November's deficit was revised lower to $42.23 billion.
The U.S. trade deficit slashed nearly half a percentage point from gross domestic product (GDP) in the fourth quarter, helping to hold down growth to an abysmal 0.7 percent annual rate. It is largely expected to remain a drag in the first quarter. But GDP was also hindered by reduced spending and increased savings by American households.
Consumer spending, which accounts for more than two-thirds of U.S. economic activity, was weighed down on households cutting back on purchases of automobiles and spending on utilities. Further, a jump in savings to a three-year high suggested there is enough muscle to boost consumption in the months ahead.
The dollar increased 9.2% against the currencies of the United States' main trading partners last year, which reduces demand for U.S.-made goods overseas. Lackluster global demand also has put a damper on exports.