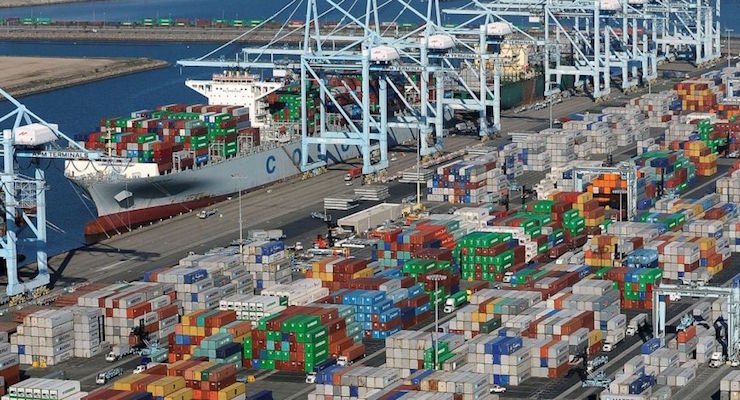 The Commerce Department said the U.S. trade deficit in November widened to $45.2 billion, up $2.9 billion and in the opposite direction of the median forecast. Economists were looking for the U.S. trade deficit to decline to $42.5 billion and it was revised lower for the month of October to $42.4 billion.
The the gain was fueled by an increase in the goods deficit of $3.4 billion to $66.6 billion and an increase in the services surplus of $0.5 billion to $21.4 billion.
The politically-sensitive trade deficit with China recorded the largest spread at $28.4 billion, while the European Union at $13.8 billion was a distant second. The deficit with the European Union increased $0.9 billion to $13.8 billion in November, while Exports decreased $1.3 billion to $21.0 billion and imports decreased $0.4 billion to $34.8 billion.
The real goods deficit increased $3.3 billion to $63.6 billion in November, with real exports of goods decreasing $1.1 billion to $119.4 billion and real imports increasing $2.1 billion to $182.9 billion. The average exports of goods and services decreased $0.7 billion to $187.3 billion and the average imports of goods and services increased $0.8 billion to $228.6 billion.
The remaining U.S. trade deficits were running with countries in the following order: Japan ($5.7 billion), Mexico ($5.7 billion), Germany ($5.3 billion), Canada ($3.2 billion), Italy ($2.2 billion), South Korea ($2.2 billion), OPEC ($1.9 billion), India ($1.8 billion), Taiwan ($1.3 billion), France ($1.3 billion) and Saudi Arabia ($0.2 billion).