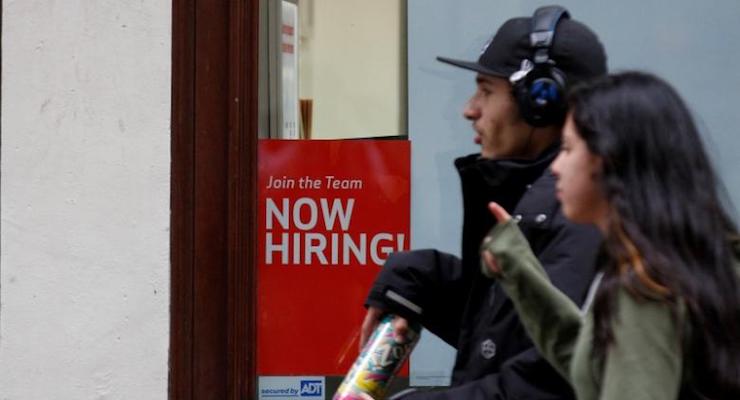 The ADP National Employment Report found the private sector added 298,000 jobs in February, far more than the 190,000 expected by economists for the month. The ADP report offers renewed optimism for wages, as job creation not only exceeded expectations but was also broad-based.
"February proved to be an incredibly strong month for employment with increases we have not seen in years," said Ahu Yildirmaz, vice president and co-head of the ADP Research Institute. "Gains were driven by a surge in the goods sector, while we also saw the information industry experience a notable increase."
Worth noting, the vast majority of jobs created in the private sector under the previous U.S. administration came from the lower-paying end of the service sector, while the higher-wage paying sectors struggled and lost ground. In February, the ADP National Employment report showed the manufacturing sector added 32,000 jobs, while construction added 66,000.
The service sector added 193,000, only slightly more than what we've been seeing. Leisure and hospitality, a notoriously low-wage sub-sector, represented only 40,000 jobs. That's an indication that even the service sector is adding more wage-growth friendly positions while the remaining sectors of the economy fill out. Professional & business services, a sub-sector of the services industry, represented 66,000 new jobs.
"February was a very good month for workers. Powering job growth were the construction, mining and manufacturing industries," Mark Zandi, chief economist of Moody's Analytics said. "Unseasonably mild winter weather undoubtedly played a role. But near record high job openings and record low layoffs underpin the entire job market."
Private sector job creation also appears to be returning to the historical norms relating to the majority coming from small- and medium-size businesses. Small businesses added 104,000 jobs in February, including 51,000 from businesses with 1-19 employees and 53,000 from businesses with 20-49 employees. Medium-size businesses, or those with 50-499 employees, added 122,000 jobs.
The ADP report is the latest piece of welcomed economic data. President Donald J. Trump said during his address to a joint session of Congress that the nation has entered into a period of "renewed American spirit," and businesses aren't alone in their sentiment.
The U.S. Economic Confidence Index by Gallup set a new record high last week, soaring 7 points to +16 as the current conditions component also set a record monthly high. The index–which is the average of two components, how Americans rate current economic conditions and whether they feel the economy is improving or getting worse–first surged to the highest level ever measured following the inauguration of President Trump.
[social-media-buttons]