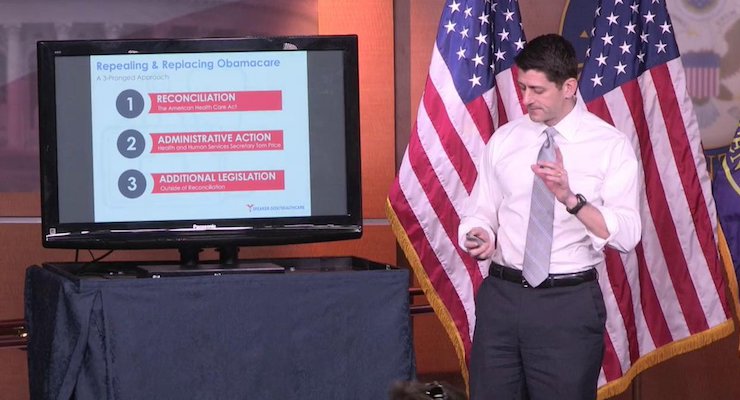 The National Federation of Independent Business (NFIB) in a statement on Tuesday announced their support of the American Health Care Act (AHCA). President and CEO Juanita Duggan urged lawmakers to come together and support the AHCA: the ObamaCare repeal and replace bill introduced by House Republicans.
"Small business optimism has soared since November because small business owners anticipate a change in policies," President Duggan said in the statement. "Driving that optimism is the expectation that Congress will repeal ObamaCare, which has been devastating to small businesses. The American Health Care Act would repeal the most punishing elements of Obamacare, including the massive tax increases and mandates that have increased costs, limited choices, and smothered job creation."
The NFIB was the plaintiff in the landmark case in which the Supreme Court in a 5-4 decision upheld the individual mandate. Chief Justice John Roberts essentially rewrote the law to treat the mandate as a tax, which the Obama administration repeatedly argued was not the case.
According to NFIB research, the high cost of health care has been identified by small business owners as their top concern for the past 30 years. Representing their members, the group has significant influence in Congress and openly announced they will use it to throw their weight around to get at least some version of the AHCA through both houses and onto President Donald J. Trump's desk. The NFIB announcement comes a day after the group sent a letter to members of Congress yesterday informing them that the American Health Care Act will be a key vote.
"This will be a key vote for NFIB. Our members will pay very close attention. Every member of Congress who cares about small business should vote for this measure. There's a lot more work to be done in order to make the health care system affordable, flexible, and predictable, but the American Health Care Act is a necessary first step."
[social-media-buttons]