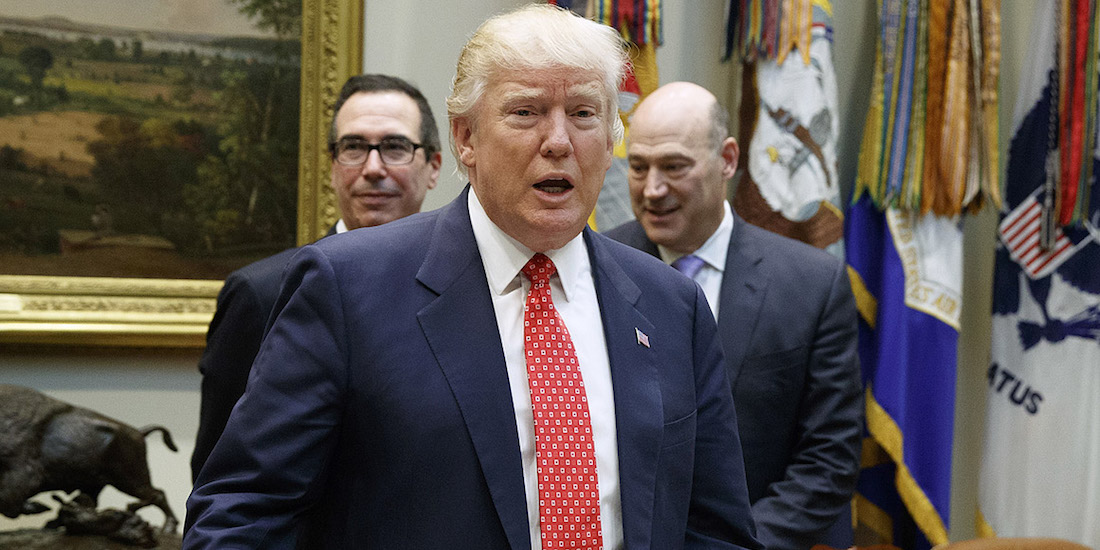 Total public debt outstanding had declined more than $100 billion under the Trump Administration, as tracked by People's Pundit Daily (PPD). But according to the latest figures from the U.S. Treasury Department, those savings have all been wiped away following the debt ceiling and Harvey Relief aide package the president negotiated with Democrats in Congress.
On January 20, 2017, the day President Donald Trump was inaugurated, total public debt for the U.S. stood at $19,947,304,555,212, or nearly $20 trillion. It continued to increase and fluctuate incrementally, reaching a high of $19,959,593,604,841 on February 28, 2017.
But then it started to fall and generally continued on a downward trend. There had been no significant increase in the total public debt outstanding in the U.S. since it increased to $19,902,604,401,637 on March 14, 2017.
Until the debt ceiling deal.
The package funds the government and extend U.S. borrowing authority through Dec. 8, as well as provide an initial $15 billion for Harvey in Texas. While the deal avoids a government shutdown at the end of the month, it sets up another fight over spending and the U.S. national debt in December.
Senate Majority Leader Mitch McConnell, R-Kty., insisted Democrats were celebrating the deal unjustifiably.
"The deal is not quite as good as my counterpart thought it was," he told the New York Times' 'The New Washington' podcast. His rationale was political, not economic or based on policy. He said that the battle for the debt limit increase will be delayed well beyond the initially agreed December deadline.
As of September 11, 2017, total public debt for the U.S. stood at $20,162,176,797,904.13, an increase of more than $100 billion ST and $200,000,000 since August 17. It wiped away all the savings ST and is now at a new high.
Debt held by the public increased from $14,403,704,176,388.94 to $14,622,661,213,046.99 ST. Intragovernmental holdings fell from $5,543,600,378,823.55 to $5,539,515,584,857.14 ST.
The U.S. Treasury Department publishes data on the total public debt outstanding in the U.S. at the end of every business day. Since our first report, as requested by our readers, People's Pundit Daily (PPD) has begun to track that data weekly, beginning with the day President Trump was sworn in on Inauguration Day.