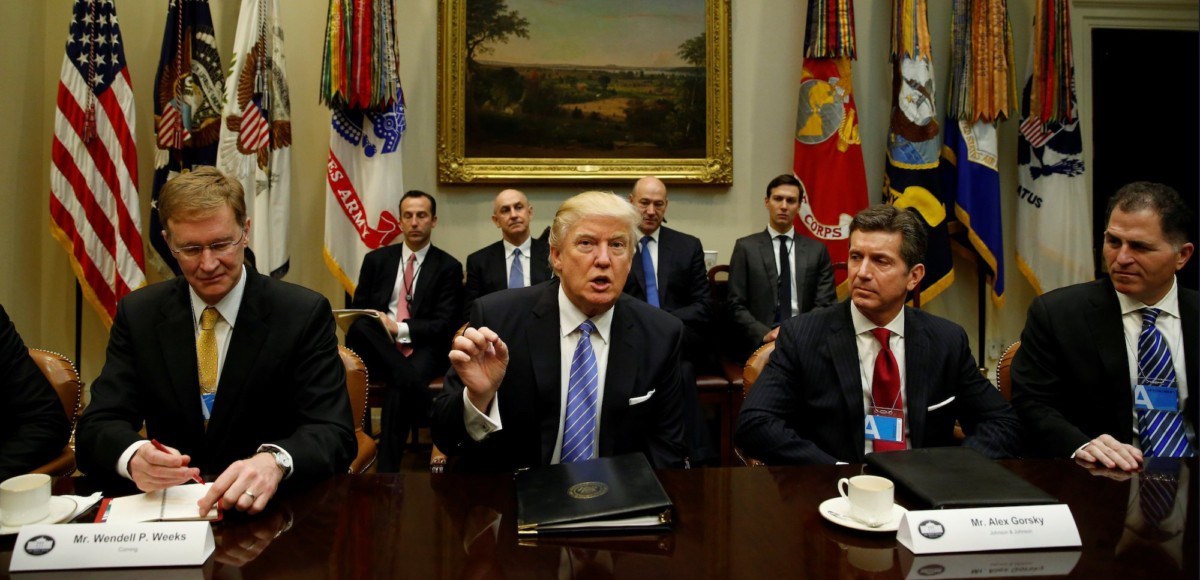 The National Federation of Independent Businesses (NFIB) said small business optimism rose to 107.6 in February, the highest level since 1983 and second highest ever. The NFIB Small Business Economic Trends Survey showed a jump in small business owners increasing capital outlays and raising compensation.
"When small business owners have confidence and certainty in the economy, they're able to hire more workers and invest in their businesses," said NFIB President and CEO Juanita Duggan. "The historically high readings indicate that policy changes – lower taxes and fewer regulations – are transformative for small businesses. After years of standing on the sidelines and not benefiting from the so-called recovery, Main Street is on fire again."
Worth noting, the continued and historically high levels of optimism had been driven by the prospect of tax reform. Now, with the passage of the Tax Cuts and Jobs Act (TCJA), taxes received the fewest votes as the number one business problem for small business since 2006.
In February, several components of the Small Business Optimism Index reached highs. A net 22% of owners are planning to raise worker compensation and 66% reported capital outlays, up 5 points from January and the highest reading since 2004. That indicates small businesses are confident about future growth prospects.
The percentage of owners expecting higher real sales increased 3 points to a net 28%, one of the best readings since 2007. Owners also reported higher nominal sales in the past three months at a net 8% of all owners. The net percent of owners reporting inventory gains rose 3% to a net 7% following a 6-point rise in January.
"Small business owners are telling us loud and clear that they're optimistic, ready to hire, and prepared to raise wages – it's one of the strongest readings I've seen in the 45-year history of the Index," said NFIB Chief Economist Bill Dunkelberg. "The fact that several components saw significant increases tells us that small businesses are flourishing in a way we haven't seen in over a decade."
Finding qualified workers remained as the number one problem for small business owners, surpassing taxes and regulations which have held the top two spots for years. The labor market is heating up, as reports released by the NFIB, the Labor Department and ADP all showed.