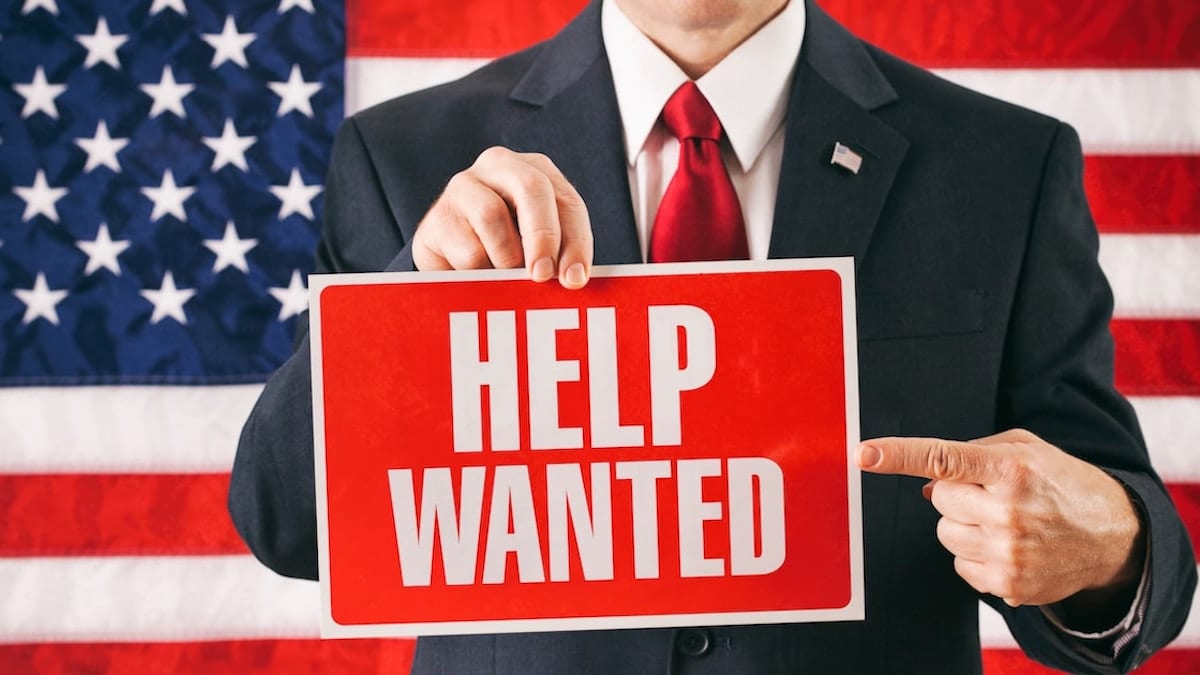 Washington, D.C. (PPD) — The U.S. Bureau of Labor Statistics (BLS) reported the U.S. economy added 2.5 million jobs, the largest gain ever recorded and the unemployment rate fell to 13.3 in May. The historic gain in jobs and decrease in the rate come after historic declines due to the mitigation efforts to slow the spread of the coronavirus (COVID-19).
The forecasts for total nonfarm payrolls ranged from a low of -11,000,000 to a high of -3,500,000. The consensus was -7,725,000. The forecast for the unemployment rate ranged from a low of 17.5% to a high of 20.0%. The consensus forecast was 19.8%.
The labor force participation rate increased by 0.6 percentage point in May to 60.8%, following a decrease of 2.5 percentage points in April. Total employment, as measured by the household survey, rose by 3.8 million in May to 137.2 million, following a large decline in April.
The forecast for the labor force participation rate ranged from a low of 59.9% to a high of 60.4%. The consensus forecast was 60.0%. After an 8.7 percentage point decline in April, the less cited but equally important employment-population ratio gained 1.5 percentage points to 52.8%.
Construction employment recovered nearly half of its losses in April (-995,000), rising 464,000 jobs in May. Much of the gain occurred in specialty trade contractors (+325,000), with gains roughly evenly split between the residential and nonresidential. Job gains also occurred in construction of buildings (+105,000), largely in residential building.
Manufacturing employment rose by 225,000, evenly split between the durable and nondurable goods. In April, manufacturing employment fell by 1.3 million, with about two-thirds of the loss occurring in the durable goods component.
Within durable goods, employment gains in May were led by motor vehicles and parts (+28,000), fabricated metal products (+25,000), and machinery (+23,000). Within nondurable goods, job gains occurred in plastics and rubber products (+30,000) and food manufacturing (+25,000).
In May, average hourly earnings for all employees on private nonfarm payrolls fell by 29 cents to $29.75, following a gain of $1.35 in April. For workers, or private-sector production and nonsupervisory employees, AHEs fell by 14 cents to $25.00 in May.
The decreases in average hourly earnings largely reflect job gains among lower-paid workers, which naturally resulted in downward pressure. Year-over-year, wages grew 6.7% and fell 1.0% monthly.