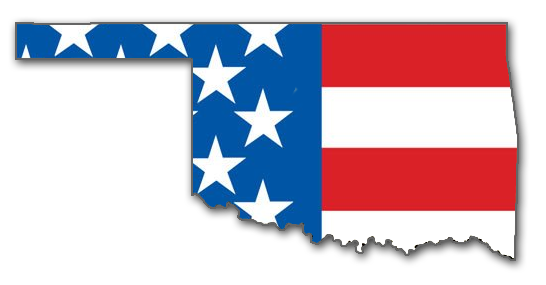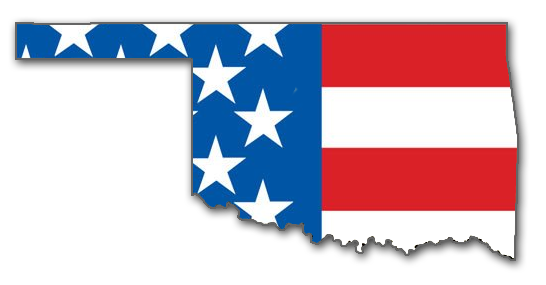 The Oklahoma Senate race is the thirteenth article in a succession of articles offering expanded analysis on the ratings for the PeoplesPunditDaily.com 2014 Senate Map. The unexpected early retirement of "Wastebook" champion Senator Tom Colburn will exemplify what a GOP primary feeding frenzy looks like. A more appropriate comparison may be "a cattle call," as Kirk Humphreys put it, the man who ran against and lost to Colburn in 2004.
Unlike other incumbent Republican senators, Senator James Inhofe has nothing to worry about in a Republican primary and highly favored to win reelection. However, Gov. Mary Falin has announced a special election to fill the open seat now held by Sen. Tom Colburn, and out of the deep red state's 5 congressional seats, House members from 3 of the them will likely jump into the race, including Reps. Tom Cole, the already-declared James Lankford and the not-yet declared Jim Bridenstine.
Reps. Tom Cole and James Lankford, both of whom expressed interest in higher office, are seen as the more establishment candidates to potentially make a run for Colburn's open seat, while Bridestein the Tea Party insurgent. If it plays out this way, we will be presented with a situation resembling the one we have in Alaska.
Typically, the more establishment candidate slips in for the nomination with roughly a third of the Republican vote, while unorganized conservatives fight for and split the base conservative vote. Bridestein, even more so than Joe Miller in Alaska, has a real potential to exploit this fissure. The prominent Senate Conservatives Fund supported Bridenstine in his House reelection bid last spring, and has already sent out emails to supporters declaring their support and hopefulness of a Bridestein Senate bid.
Bridestein voted against John Boehner for Speaker of the House, which earned his wings with conservative activists (that's a joke, Bridestein was a pilot).
T.W. Shannon, the black conservative Speaker of the House in Oklahoma , would make a formidable candidate in the primary, as no one can argue Shannon isn't articulate and effective in conveying the conservative message. And the list goes on, including Attorney General Scott Pruitt, Lt. Gov. Todd Lamb and Corporation Commissioner Patrice Douglas.
"There's any number of people that are probably going to think about running for this," said Dave Weston, chairman of the Oklahoma Republican Party. "It'll be a highly competitive primary."
In 2004, when Colburn ran and won, he was considered an outsider and an underdog in the Republican primary, which should give candidates like Bridestein and Shannon a reason to be optimistic. But in the world of politics, reality must be a factor in the potential candidates' decision-making process, because those who hold and are up for reelection will have to take a chance, a chance that could cause them their post.
Because the special election will be held alongside the state's regularly scheduled elections, potential candidates who currently hold positions up for reelection this year will have to weigh whether to give up their seat in order to run for Senate. If they lose, it's all over for them. It will certainly whittle the potential field of candidates down to the very serious.
Oklahoma's political leanings are so deep red, it wouldn't much matter who wins the primary election, because this race is "Safe Republican" in the general election. If Rep. Jim Bridestein does decide on a bid for the Oklahoma Senate race, PeoplesPunditDaily.com would consider him the early favorite, albeit a slight one. For now, Lankford appears to lead the establishment field, and if the field stays establishment, he is heavily favored to win.
| Poll | Date | Sample | Lankford | Shannon | Weger | Spread |
| --- | --- | --- | --- | --- | --- | --- |
| Harper (R) | 1/30 – 2/1 | 627 LV | 54 | 18 | 1 | Lankford +36 |