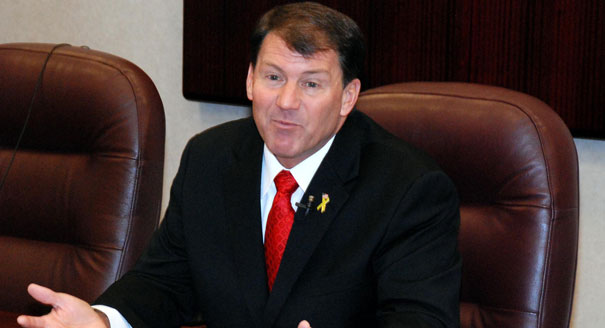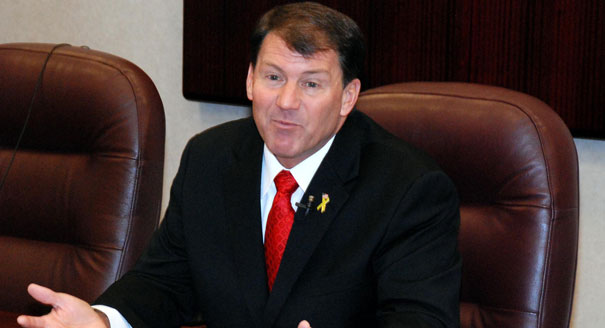 The South Dakota Senate race prediction is the sixteenth article in what is a succession of articles offering expanded analysis on our 2014 Senate Map Predictions. A recent Rasmussen Reports survey found Republican Mike Rounds simply trouncing Democrat Rick Weiland by 20 points – 51 percent to 31 percent.
Thus far, I have released expanded analysis for the following Senate races:
Alaska, Arkansas, Iowa, Kentucky, Louisiana, Michigan, Montana, North Carolina, Mississippi, West Virginia, Virginia, Colorado, Oklahoma and New Hampshire, with Kansas recently released on February 23.
The retirement of Democratic Sen. Tim Johnson had Democrats focused on two candidates: ex-Rep. Stephanie Herseth Sandlin and U.S. Attorney Brendan Johnson, the son of the senator. Unfortunately for them, however, both of them declined to run, leaving Rick Weiland, a former unsuccessful House candidate who is close to former Senate Majority Leader Tom Daschle. Daschle's backing of Weiland apparently chapped the pants of the Democrat Senate Majority Leader Harry Reid, who preferred the more conservative (and probably more electable) Herseth Sandlin.
Weiland started off as an underdog to ex-Governor Mike Rounds, who is likely to become the Republican nominee after Rep. Kristi Noem, the at-large representative who defeated Sandlin in 2010, decided against a run. I believed Noem would have been the stronger candidate, but Rounds now has a commanding lead over Weiland.
The only wildcard in this race could be former South Dakota Senator Larry Pressler, a registered Republican, who said that there is a 70 percent chance he will run as an independent for his old seat next year. Pressler spent 22 years in Washington before Senator Tim Johnson defeated him in 1996.
Rounds might have primary trouble, but as far as the state's politics are concerned, he looks like a good bet to be in Washington come 2015. The PVI, or Partisan Voting Index, actually ticked up to R+10 in 2014 from R+9 in 2010. Similarly, Gallup found a slightly smaller Democrat identification in the state in 2013, with President Obama's approval rating struggling to get up to 32 percent (it is averaging 31.7 in the state for 2014).
This is an easy rating, because it is an easy turnover net pick up for the Republican Party, despite the fact that the Democrats have represented the state up until now. The South Dakota Senate race is rated "Safe Republican" on our 2014 Senate Map Predictions.
View Polling Below Or Return To 2014 Senate Map Predictions
| Poll | Date | Sample | Rounds (R) | Weiland (D) | Spread |
| --- | --- | --- | --- | --- | --- |
| Rasmussen Reports | 2/25 – 2/26 | 500 LV | 51 | 31 | Rounds +20 |
| Harper (R) | 9/4 – 9/5 | 517 LV | 52 | 38 | Rounds +14 |