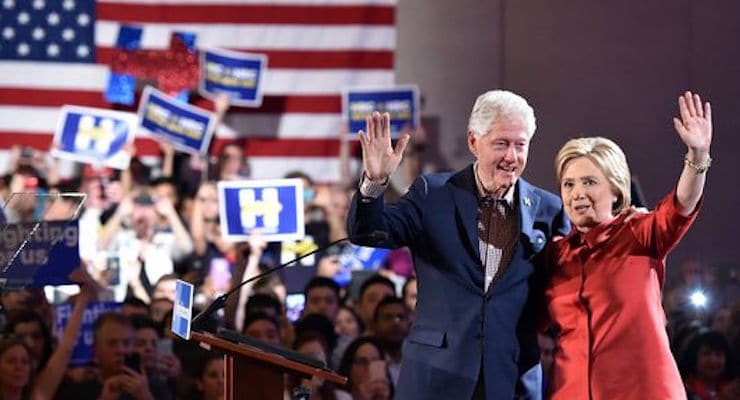 Democratic frontrunner Hillary Clinton has easily won the Arizona Democratic Primary, defeating Vermont socialist Sen. Bernie Sanders by double-digits. The big nearly 2 to 1 win in the Grand Canyon State for the former secretary will give her the lion's share of the available 85 delegates, making it much more difficult for Sen. Sanders to mount a comeback to win the Democratic nomination.
The Democratic candidates were competing on Tuesday for 75 delegates in Arizona, and 33 delegates in Utah. Though Clinton led on the average of Arizona Democratic Primary polls, Sanders put in a lot of time in the state. He made a campaign stop to the U.S.-Mexico border last weekend and he was the only presidential candidate on both sides of the aisle to skip speaking on Monday at the American Israel Public Affairs Committee conference in Washington, opting instead to stay on the campaign trail.
But Sanders did notch wins in Utah and Idaho, taking the latter handily with nearly 80% of the vote. He showed no sign of getting out of the race even as Mrs. Clinton turns her attention to Donald Trump. He spoke to a crowd of cheering supporters in San Diego, slamming a "rigged economy" and "corrupt campaign finance system."
As of early Wednesday, Clinton had 1,681 delegates to Sanders' 927. It takes 2,383 to clinch the Democratic nomination.