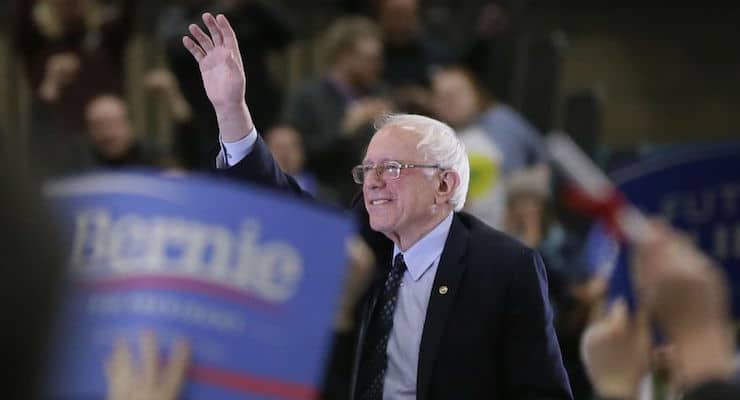 Vermont socialist Sen. Bernie Sanders has defeated frontrunner Hillary Clinton in the Wisconsin Democratic Primary, marking the sixth contest win in a row. Sen. Sanders won 71% of independents compared to 29% for Mrs. Clinton. However, Mrs. Clinton leads 53% to 47% among Democrats, a far larger block of the electorate.
But the honest and trustworthy issue continued to plagued the former secretary of state. Four in 10 Democratic primary voters in The Badger State say Mrs. Clinton is not honest and trustworthy, while 9 in 10 who say the opposite of Sanders. That's among Sanders' highest honesty ratings in any primary to date, even approaching his rating in his home state of Vermont.
However, despite his recent success, Sen. Sanders is still the clear underdog for the Democratic nomination. Mrs. Clinton has won large majorities in Southern states and the party's nomination process is proportional. It's all about the margin of victory and pledged superdelegates are overwhelmingly favoring Mrs. Clinton–469 to 31.
Candidate
Popular
Vote
Delegate Votes
Soft
Pledged
Soft
Unpledged
Soft
Total
Hard Total
Sanders, Bernard "Bernie"
563,134  56.53%
45  52.33%
 
45  46.88%
45  46.88%
Clinton, Hillary Diane Rodham
429,761  43.14%
36  41.86%
4  40.00%
40  41.67%
36  37.50%
O'Malley, Martin Joseph
1,819   0.18%
 
 
 
 
Uncommitted
1,447   0.15%
 
 
 
10  10.42%
(available)
 
5   5.81%
6  60.00%
11  11.46%
5   5.21%
Total
996,161 100.00%
86 100.00%
10 100.00%
96 100.00%
96 100.00%
Delegate Selection: Proportional Primary
Polling hours 7:00a CDT (1200 UTC) to 8:00p CDT (0100 UTC).
Voter Eligibility: Open Primary