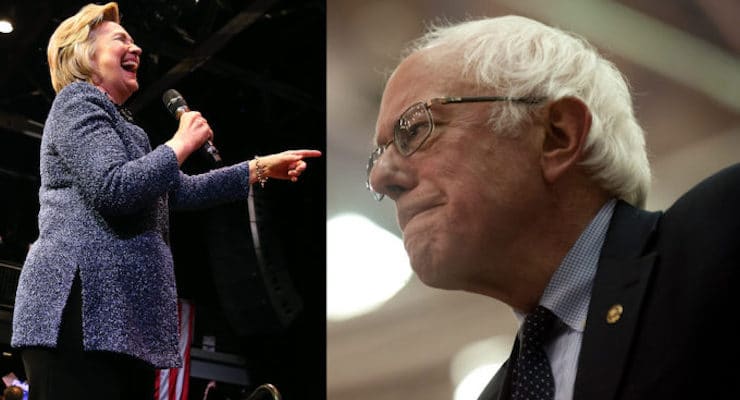 Hillary Clinton has won the Pennsylvania, Delaware, Maryland and Connecticut Democratic primaries, while Bernie Sanders won Rhode Island. While the former secretary of state had a big night, she is on track to underperform the projections by the PPD Election Projection Model.
There were 384 delegates up for grabs in Tuesday's contests, while Republicans had 118 up for grabs (not counting 54 unbound delegates in Pennsylvania). Mrs. Clinton had accumulated 82% of the total 2,382 delegates needed to clinch the nomination prior to Tuesday's contests.
The Clinton campaign was hoping to end the night with at least 90% of the delegates needed, but it is less likely that she will get there. That said, it is still possible with votes still out in Connecticut, where she is leading slightly in voter-rich New Haven County and Hartford County.
Sen. Sanders, who won in the rural districts and counties in Maryland, Connecticut and Pennsylvania, vowed Tuesday night to keep fighting, casting himself as the candidate best-positioned to take on Trump or any Republican rival.
"This campaign is doing as well as it is with the extraordinary energy and enthusiasm we are generating across the country," Sanders told a crowd in West Virginia, which votes May 10.