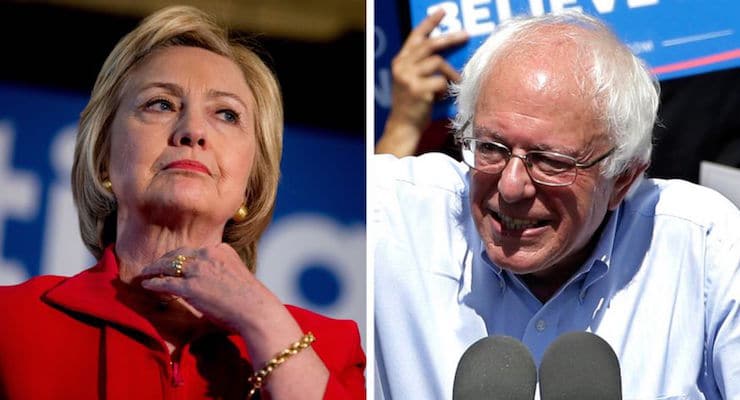 With 99.8% of the vote counted (3,692/3,696 precincts reporting), Hillary Clinton declared herself the winner of the Kentucky primary on Tuesday. However, the race has not yet been called even though the remaining outstanding vote does appear to be in precincts where the former secretary of state performed well.
However, despite a poll showing her leading Vermont Sen. Bernie Sanders, the Democratic frontrunner got clobbered in Oregon.
We just won Kentucky! Thanks to everyone who turned out. We're always stronger united. https://t.co/8qYPHIje8I pic.twitter.com/elNUP4nFoO

— Hillary Clinton (@HillaryClinton) May 18, 2016
Prior to Tuesday, Mrs. Clinton had lost 10 of the last 12 contests, but a win in Kentucky would mean she won 11 of 11 closed contests. However, she is still favored to win the Democratic nomination. The delegate split will almost certainly be minimal and she has run up a lead by winning overwhelmingly in prior contests in the South.
"What this tells us is that she will likely struggle in eastern Ohio, western Virginia and other similiar regions with similiar demographics," PPD's senior political analyst Richard Baris said. "Donald Trump lost the Buckeye State to Gov. John Kasich with more votes than Mrs. Clinton won it with against Sen. Bernie Sanders. He did that by winning typical working class Democrats in the Southeastern region and other areas previously thought to be Clinton targets."
Mr. Trump, the presumptive GOP nominee, easily won the Oregon Republican primary with nearly 70% of the vote. While he was essentially running unopposed, the Beaver State's motor-voter mail system meant thousands of voters had already cast their ballots for the two remaining rivals before they suspended their campaigns. Worth noting, in deep blue Oregon, Mr. Trump received just under 9,000 votes less than Mrs. Clinton.