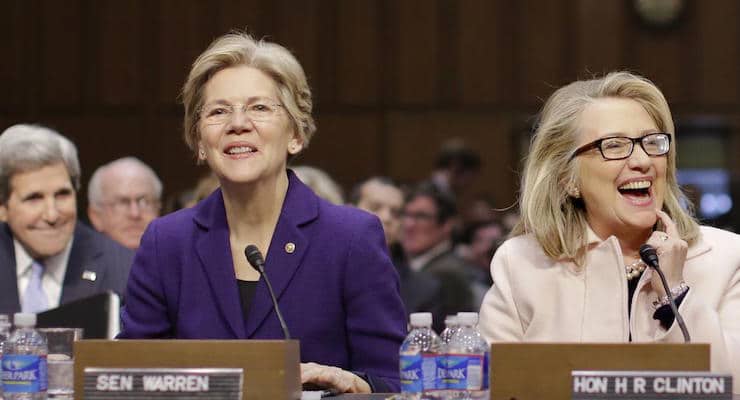 WASHINGTON — Massachusetts Sen. Elizabeth Warren endorsed Hillary Clinton Friday morning just hours before they will sit down in Washington for a meeting. The two women, the former a favorite darling of the far left and the latter a Wall Street crony, have had a somewhat tenuous relationship.
However, the announcement and the meeting raise speculation that Mrs. Clinton is seriously considering putting Sen. Warren on her vice presidential short list. It's also a gesture to supporters of rival Vermont socialist Sen. Bernie Sanders, many of whom are likely to vote for Donald Trump over Mrs. Clinton without serious outreach. Many also wanted Sen. Warren to run for president and she could do much to bring them back into the fold.
Warren and Clinton have spoken from time to time throughout the campaign, and Warren also is close with Gary Gensler, the chief financial officer of Clinton's campaign.
After refusing to endorse for months, Warren endorsed Clinton on Thursday evening, telling the Globe "I'm ready."
After months of criticism for taking money and supporting the interests of Wall Street over the American worker, Sen. Warren now said that she sees Mrs. Clinton as a "fighter."