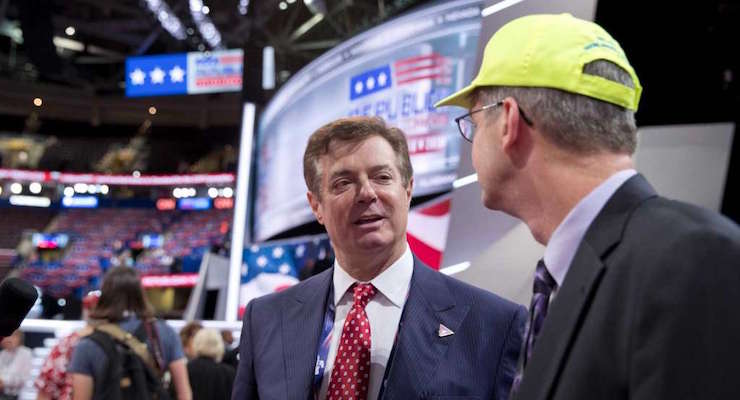 Trump campaign manager Paul Manafort said Wednesday the campaign believes Texas Sen. Ted Cruz deserved speaking slot at the convention. Sen. Cruz, who was the chief and often bitter rival to the Republican nominee, will take the stage Wednesday night.
"Well, Ted Cruz was one of the finalists in the nominating process, we just felt he deserved a chance to speak at the convention," Mr. Manafort said on "Fox and Friends".
While he has yet to endorse Mr. Trump, he is widely expected to do so during a speech that has not yet been vetted by the Trump Campaign. Sen. Cruz is reportedly focusing on broken government, pushing an outsider theme that was a central tenet in both his and Mr. Trump's campaigns. But Mr. Manafort would not say if Sen. Cruz would finally endorse his party's standard bearer.
Allies of the Texas senator say Sen. Cruz is setting himself up for a 2020 run by likening the speech to the one Ronald Reagan gave at the 1976 Republican National Convention, which made him the runner up in 1980. However, his favorability ratings among most in the party collapsed during the primary amid below-the-belt attacks and insults, and his name was booed several times inside the convention center when it was mentioned during Tuesday's vote to officially nominate Trump.
Nevertheless, Mr. Manafort said he was "pleased" Sen. Cruz was speaking. He will share the stage on Wednesday with Eric Trump, the former Speaker of the U.S. House of Representatives Newt Gingrich, and Indiana Governor Mike Pence, who was overwhelmingly nominated for the vice presidential slot.
"He's got a message that resonated with Donald Trump's message, that government is broken, and bureaucrats only care about themselves and the American people are on a downward slide," he said. "And he will be talking about those things."
Mr. Manafort also said there was a "very good chance" Mr. Trump will appear at least for a photo op with Gov. Pence and adding he looks forward to his speech on Thursday, when the nominee is set to officially accept the party's nomination for president.