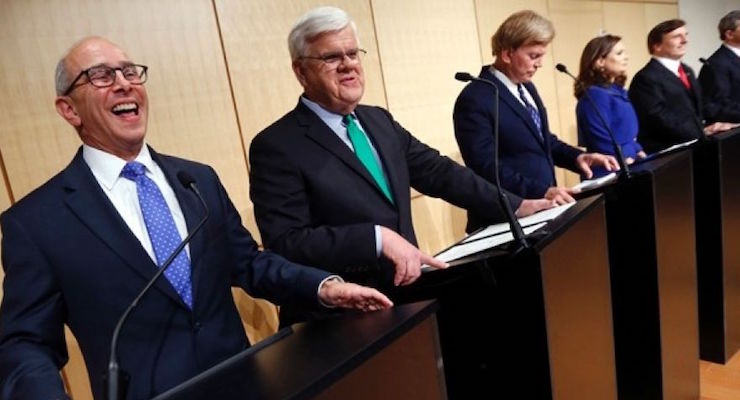 Republican John Kennedy defeated Democrat Foster Campbell in the runoff election for the U.S. Senate seat in Louisiana. The last contest of the 2016 election cycle resulted in the GOP expanding its majority in the U.S. Senate.
The race between Mr. Kennedy, the state treasurer, and Mr. Campbell, a state Public Service commissioner, was largely defined by the effort to paint the contest as the final battle between the Trump campaign and Clinton campaign. President-elect Donald Trump visited Baton Rouge on Friday to lead a get-out-the-vote rally for Mr. Kennedy.
Even before he toured the Louisiana flood devastation back in August, President-elect Trump was extremely popular in The Pelican State. Clinton didn't even respond to the crisis outside of a tweet and the president only visited the state after the New York businessman, which sparked negative press.
Mr. Campbell positioned himself a bit too far from the Trump agenda, which again, was and remains deeply popular in the state.
"If he wants to build roads and bridges, I'm all about that," Campbell said on the "Keepin' It 1600" podcast. "But if he wants to privatize Social Security and he wants to give a voucher for Medicare, I cannot support that. I'll fight that tooth and toenail."
Meanwhile, as the state treasurer, Mr. Kennedy's message hammered away at the fact that Democratic Gov. John Bel Edwards is spending way too much money after his predecessor, Republican Bobby Jindal, left the state in more than stable fiscal shape. A review by CATO economist Dan Mitchell for People's Pundit Daily, using data from the National Association of State Budget Officers, showed Bobby Jindal was easily the top budget cutter out of those running in the presidential primary
Now, with Saturday in the books, Republicans next year will have a 52-48 majority in the U.S. Senate.