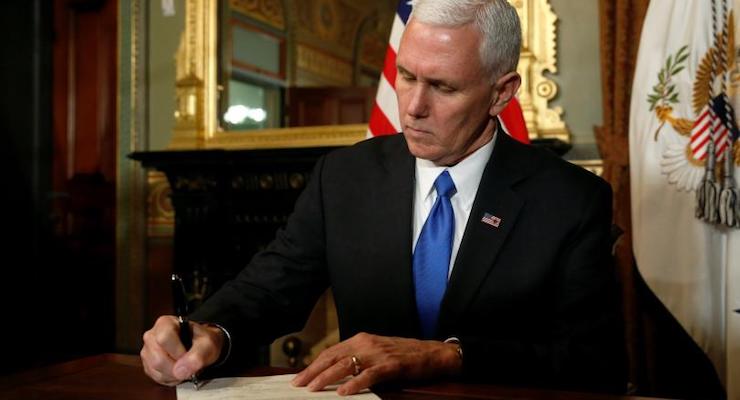 President Donald J. Trump said in an interview with Bill O'Reilly on Sunday that he will put Vice President Mike Pence in charge of a voter fraud commission. The probe, which will be the first in history of its kind, comes as the presidet believes there was not only widespread voter fraud in last November's election but also past elections.
According to polling, the majority of the American people agree.
"I'm going to set up a commission to be headed by Vice President Pence and we're going to look at it very, very carefully," Trump told Fox News Channel's Bill O'Reilly in an interview taped earlier Friday.
President Trump, who was spending the weekend at his Mar-a-Lago resort in Palm Beach, Florida, won the presidency by winning the Electoral College overwhelmingly to defeat Democrat Hillary Clinton. Mrs. Clinton won the popular vote by nearly 3 million votes, piling up an overwhelming majorities in deeply Democratic states like California and New York.
The nation's two largest cities, which are plagued by allegations of fraud, alone could account for the popular vote margin.
Senate Majority Leader Mitch McConnell, a Kentucky Republican, said on CNN's "State of the Union" that election fraud does occur but that "there is no evidence that it occurred in such a significant number that would have changed the presidential election."
"And I don't think we ought to spend any federal money investigating that. I think the states can take a look at this issue," he said.
However, prior investigations by Old Dominion University, which looked at the 2008 presidential election, found enough illegal immigrants voted to swing the state of North Carolina to Barack Obama. An updated assessment of the 2016 election claimed at least 800,000 net votes from illegal immigrants gave Mrs. Clinton enough to carry at least one battleground state.
Early research by People's Pundit Daily indicates the percentage of illegals voting in 2016 could be as much as 30% higher than prior levels.